Big Changes
Let's get updated on the latest news.
Before I bounce around a few different topics relevant to the Knicks, a PSA: moving forward, I'm probably going to be scaling back the newsletter just a bit.
Like I mentioned last Monday, the most important thing for me is to make sure that every time you open this newsletter, you feel like you're getting as much out of reading it as I do writing it. As it now appears that basketball isn't going to be around for at least a few more months, I think we've reached the point where content about this season is going to feel a little tiresome.
There will be more to talk about where the current team is concerned, including going in depth on how each of the presumptive top ten picks would fit on the current roster. I'll also keep going back and looking at occasional classic games and "What If's" (I quite enjoy doing these), but I'm not sure it's enough to warrant five days a week anymore.
Also, full disclosure: I'm looking to take advantage of this time to tap into some other creative parts of my brain that usually get ignored. Hopefully you don't mind this indulgence too much.
Or, knowing me, maybe I'll get antsy after the first day off. Either way, didn't want you to be caught off guard.
Now for some topics of interest and how they effect the Knicks…
The season might be over.
Brian Windhorst is as plugged in as anyone who covers the NBA, and according to him, the current discussions between the league and the players are centered around the financial implications of shutting down the season rather than practical discussions about how to restart it.
If that is indeed the case…
The salary cap may go way,
way
down.
Ian Begley wrote about some of the implications of a reduced cap, citing a piece by cap expert Albert Nahmad in the story. There are two key numbers to take away from Nahmad's assumptions:
if the season is indeed cancelled, he thinks the revenue losses would end up somewhere between $1 and $1.2 billion dollars, and thus…

the 2020-21 cap could drop from it's current estimate of $115 million to anywhere from $89 million to $83 million.
The important caveat, and the crux of Nahmad's story, is that there are ways to avoid this which involve the league and the players coming to an agreement on certain things, which would seem to be the conversations Windy is indicating are happening right now.
It's hard to imagine the ultimate number dropping as low as $83 million, which would drop the luxury tax down to about $100 million - a figure that two thirds of the NBA currently projects to surpass.
That said, as Begley writes and as I've been hinting at here and with Jeremy in recent pods, a dropped figure would stand to benefit the Knicks greatly, as opposing teams would be looking to save money. Here's how it can (and can't) help New York:
If the Knicks were to make a trade before the new league year started (usually July 1, but now certain to be pushed back), they'd be operating as an over the cap team, which means they'd need to play within the salary matching rules. This isn't isn't how they win.

The guarantee date for all of their partially guaranteed contracts comes before the new league year, but the value of those contracts as outgoing salaries is the guarantee amount for next season, which means (again, using Ellington as an example), if they trade him, his outgoing salary only counts for $1 million in the trade. Thanks to the salary matching rules, this also isn't how they win.

The Knicks could non-guarantee Portis, Taj, Wayne and Payton (and Bullock if they want, although he only stands to make $4 million) and get themselves down to about $58 million ($62 million with Bullock) in guaranteed money on the books, plus whatever their draft picks cost. That would leave them with a decent amount of room to take back a bad contract or two once the NBA enters the new league year.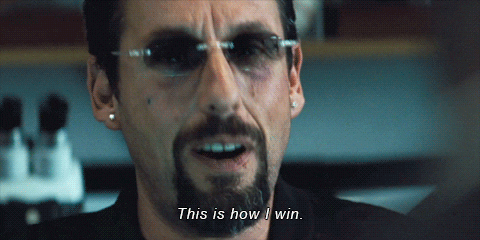 Let's move on.
Lauri Markkanen might want out
According to Joe Cowley's recent report for the Chicago Sun Times, Lauri Markkanen could seek a trade unless changes are made within the organization (i.e., he has a more expanded role in the offense). I'm nothing if not a chivalrous stud muffin at heart, and I say…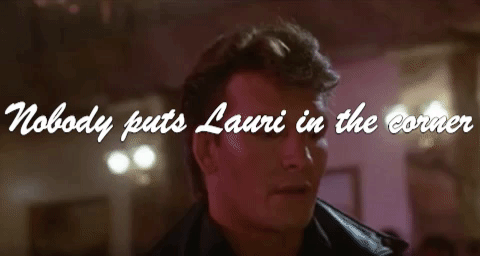 This obviously depends on the price. Markkanen is a nice buy-low opportunity, but only if the Knicks can actually buy low on him. What is low? That depends.
There's zero chance I'm trading one of New York's own future picks, even if it's protected. One would guess that any deal would start with the Knicks' own first rounder this year, and even that assumes Chicago values someone at that pick high enough to pull the trigger. Depending on where the pick lands (i.e., I'm not giving up the chance to draft LaMelo, and probably not Deni either), I'd do that.
Any fake trade also inevitably has Knox tossed in, which is where I start to feel a little queasy. Take a look at their Per 36 numbers from this season, courtesy of BasketballReference.com:

Defensively, we saw flashes of rim protection from Knox this year that are already on par or above anything Markkanen has shown. Assuming they're both going to spend the majority of time at the four, defensively, we're talking about similar players.
Offensively, it is not a conversation. Everything about Knox on offense is theoretical at this point: Can he think the game at a high enough level? Is his shot ever going to come around? Will he ever offer any shot-creation ability? Will his finishing get to even passable levels? Can he eventually do anything in the post?
We're honestly no closer to the answers to these questions with Knox than we were on the day he was drafted. That said, Markkanen is more than two years younger than Knox, and was viewed as more of a finished product coming out of Arizona. There is a slim but real chance that Knox is the better player at some point in his career.
There's also a chance Markkanen just had the year from hell, was really hurt by the disaster that was the Bulls' 2019-20 season, and actually is the multi-time future All-Star he appeared to be at times over the first two years of his career. I mean, this dude can play:
Our pick, Knox, and the Pistons' 2021 second would get it done for me, but I also can't imagine Chicago selling this low. Replace the Pistons' pick with the 2023 top-ten protected Mavs pick? That's a tough conversation.
Either way, the Knicks should be monitoring this conversation, especially if they can somehow unload Julius Randle in the deal.
Front Office Searching
Speaking of the Bulls, they began their front office overhaul last week by seeking permission to interview two of the very best candidates available:
They were also interested in talented Pacers GM Chad Buchanan, but he politely declined consideration.
The Knicks, meanwhile, appear to be keeping things in house, at least for the moment:
This could be read in one of two ways:
The Knicks are valuing stability in uncertain times, which is maybe a good thing, or…

The Knicks are hamstringing a potential GM hire with some front office personnel that they'll be required to keep on board.
Sound familiar?
Kris and I spoke about this on Friday's pod, and the idea that snagging a guy like Toronto's Bobby Webster is going to be hard enough as it is without the additional impediment of forcing him to work with certain people.
At this point, I'd bet that Allan Houston isn't going anywhere and will indeed be thrust upon any future GM. Maybe Perry too, albeit in a different role, but I don't think that's as much of a certainty.
As a result, if I were a betting man, I'd cross the very best candidates (including Webster) off the list of potential hires.
Finally…
New Podcast!
This was fun. Jeremy and I did a ranking of the 23 best NBA assets under the age of 23 (which is slightly different than the 23 best players under 23, because that focuses more on what they are right now as opposed to what they figure to turn into, and also doesn't factor in contract situation).
Feel free to give a listen:
That's it! I'll see you tomorrow with a Kevin Knox film session, and we'll figure out the rest of the week from there…stay safe!