Born in the Darkness
Aside from having the best name in the draft, Desmond Bane may be exactly what the Knicks need even if he doesn't solve all of their issues.
News & Notes
According to SNY's Ian Begley, the Knicks are open to using some of their cap space next season to take on undesirable contracts if it meant picking up some juicy assets for their trouble. That they are open to operating with this mindset is obviously great news, although fans should be careful about getting their hopes up. As Bobby Marks correctly pointed out last night, there aren't nearly as many overtly toxic contracts left in the NBA as you'd think.

I'll have more on this later in the week.

According to Keith Smith, several NBA teams believe they will have the league's cap and tax numbers for both this season and 2021-22 by the end of this week. Once this happens, you'd figure the NBA will lift the transaction moratorium shortly thereafter so teams can start making trades and other moves ahead of the November 18 Draft.

We've also seen some speculation from several people that free agency could begin anywhere from 48 to 96 hours after draft night. This is going to happen fast, folks. Get ready.
Listen Up!
I wanted to start the next 250 off with a bang, so why not get the subject of today's newsletter, Desmond Bane himself, to join me on the pod?
We spoke about everything he's been doing to train for the upcoming draft, the players he models his game after, his favorite player growing up, who he can't wait to guard, and of course, what playing for the Knicks would mean to him. Definitely not one to miss. Listen here, and feel free to subscribe, rate and review while you're at it!
Ask Macri
I don't have any hard info, but my assumption is that there will be a fairly quick turnaround time between when the league releases its ultimate figures and the day by which the Knicks need to decide on all of their option guys.
Why? Because despite the league's super-duper strict "Get that hand out of the cookie jar, Mister!" rules on tampering, my guess is that the Knicks already have a pretty decent sense of how this free agency period is going to play out for them. Regardless, I have a hard time believing that many of these players have a chance of coming back on their current contracts. If I had to put a number to each:
Bobby Portis, $15 million club option: Sub-5% chance
I'v heard the argument that they might keep this on the books for the purposes of including it in a deal for a larger salary before the end of this league year, but what I can't understand is why there would be a rush to get such a trade done prior to that deadline when the Knicks could simply take a big contract into empty cap space after the new league year begins.
Taj Gibson, $9.45 million ($1 million guaranteed): 5% chance
It's not that I don't think Taj will be back, I just don't think he'll be back at this number. I think there's a chance that if they let him hit the open market, he might go play for a contender for the vet's minimum, and while his veteran presence would be sorely missed, it's not worth eating up nearly 10 percent of their cap.
Wayne Ellington, $8 million ($1 million guaranteed): 5-10% chance
Here's the thing about Ellington: he's kind of exactly what the Knicks need. For all the groans let out by the fan base every time he checked into a game, the threat of his movement shooting, even in a down year by his standards, helped open up the offense. Like Taj, he was also a solid vet presence in the locker room all year long. All that said, this is a few million more than he's worth, especially coming off a bad year.
Elfrid Payton, $8 million ($1 million guaranteed): 15% chance
As I've pointed out a few times over the never-ending offseason, Payton wasn't bad last year. But his lack of an outside shot stuck out on this team perhaps more than it would have anywhere else. If they revamp the roster with more shooting elsewhere, there's an argument that he's worth $8 mil as a backup to a rookie point guard they take in the draft.
The reason I have this number so low is because it sounds like they're going to give DSJ a fresh chance to impress under Thibs. If they also bring in a rookie at the position, three seems like a crowd (or it least it did last year, and that's without even considering Frank, who I'm assuming they'll play more on the wing).
Reggie Bullock, $4.2 million ($1 million guaranteed): 75% chance
He's not quite the trade asset that some make him out to be, but he's someone who can shoot and defend and makes about what he's worth. I doubt New York will overthink this one.
---
Born in the Darkness
The Knicks are bad.
(I'll wait for you to pick yourself up off the floor after the shock has worn off)
Moreover, they've been bad for some time. We can sit here till next Tuesday and discuss the reasons why, but they're not as important as recognizing the opportunity they have in front of them in this draft, and how it represents Step 2 in rebuilding - or simply building, if you prefer - this roster.
(Yes, Step 1 was admitting they had a problem. Steve Mills says hi from Client Services, by the way)
You could look at the upcoming speed round of an offseason in one of two ways:
As the ultimate opportunity, since the team has zero expectations, nearly unlimited roster flexibility, countless dollars to spend in a down market, and three top-40 picks in a draft that goes at least that many deep with quality players, or…

As the ultimate trap, since the team has zero structure, nearly unlimited ways to screw up the roster, and countless chances in both the draft and free agency to repeat the same thing they've always done, which is bringing in players to fill roles they are neither suited for nor accustomed to.
That's been the one constant through it all, right? The Stephon Marbury's, Al Harrington's, Tim Hardaway Jr's and Julius Randle's of the world aren't bad basketball players, but merely displaced ones - asked to do more with less, often with little accountability to boot. Meanwhile, the one successful team they've had this century was able to rely on the likes of a 39-year-old Jason Kidd because he didn't have to play like a 29-year-old Jason Kidd for the whole operation to stay afloat.
This situation is as much a reason as any why the Chris Paul stuff isn't likely to go away anytime soon, since he would establish a pecking order that is more in line with NBA normalcy. Assuming that deal doesn't come to fruition though, the Knicks are left to answer the same question: How to make their automobile go vroom even though there's a box of wind-up toys where the engine is supposed to be?
For many, the answer is to look to the draft for a motor - one that might not be highway ready yet but could eventually get you from Point A to Point B in one piece. This is where we get into trading up for LaMelo Ball, hoping Killian Hayes falls, praying Isaac Okoro develops his jumper, or potentially reaching for the Kira's and Tyrese Maxey's of the world.
Others would rather play it safe and snag Devin Vassell, but even his fans would admit there is limited upside there, at least in comparison to a normal top-ten pick. In a perfect world, you get those sorts of role players - even vital ones with rare skill sets who play big minutes - later in the draft. That's not usually a place where stars emerge, but is somewhere you can snag players who make the job of non-engines a little easier.
During this offseason, where perfect is the enemy of the good, one could argue that making the most of those picks - No. 27 and 38 for New York - is just as important is No. 8. There will be no shortage of very helpful players who available to them. Pull up any mock draft and you're likely to see someone who another mock has going in the lottery. This draft flattens out, and quick.
Which brings us to the subject of one Desmond Bane. For the unfamiliar, Mr. Bane is a 6'6" tank/wing who is likely to get the increasingly diminished designation of first senior drafted. He spent the last four years at TCU, steadily raising virtually every aspect of his statistical profile over that time:

As a senior, Bane became just the fourth college player in the last 29 seasons to put up 500 points, 200 rebounds, 100 assists and 90 threes while shooting at least 44 percent from deep. The other three were Ray Allen, Kyle Korver, and most recently, Denzel Valentine. Decent company.
The odd thing is that despite this upward progression and clear projection into an NBA role, he spent much of this season being discussed as a late second round pick. Why? Stupid reasons, that's why.
For one, Bane's on the older side - he'll turn 23 in June. He also has atypical NBA measurements, standing at 6'6" but with a 6'4" wingspan. Negative wingspan is rare for an NBA prospect, let alone one as (relatively) drastic at Bane's.
But we've also seen measurables cause some terrible decisions over the years. JJ Redick has spoken about how his negative wingspan caused him to fall to the bottom of the lottery, and he's since scored more points than all but two of the guys taken ahead of him and made over $100 million. Tyler Herro had the highest negative differential of last year's class.
Bane is stronger than either of those guys, but it's clear that he's still being knocked. In a draft class where uncertainty reigns supreme, that Bane wasn't being talked about as surefire first round pick all along seems absurd. When you look at what the NBA values today from its role players, Bane checks virtually every box.
The first, and arguably the most important one, is shooting. Now, there are shooters, and then there are shooters. Desmond Bane is a shooter.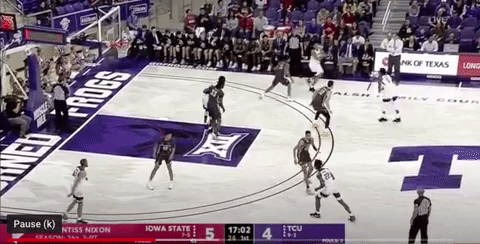 There are no widely available advanced stats which accurately bake degree of difficulty into a prospect's shooting stats, but if there were, I feel comfortable saying Bane would be at or near the top of the list.
For starters, he has fairly infinite range. According to Tankathon, Bane's projected 3-point percentage from NBA range is 38.1, which isn't quite up to the level of the 44.2 he shot last season, but is considerably better than Devin Vassell (35.7), on par with the much-ballyhooed Tyrell Terry (38.3), and not far off from Aaron Nesmith (41.0), who is considered the best shooter in the draft.
These aren't all stationary looks either; far from it, in fact:
In an NBA universe where the combination of:
shooting that forces opponents to pay attention whenever you're in the game +

being able to hold your own on defense against disparately-sized players
…will get you paid north of $10 million annually, the notion of getting such a player in the second half of the first round seems like it might be worth looking into.
But as we've seen the league continue to evolve over the last few years, there's a third quality that has emerged which can really solidify one's place as a guy who can be (as Zach Lowe likes to say) on the floor in the last five minutes of a Finals game: playmaking, or more specifically, being able to move with the ball and make (and execute) smart decisions once you do.
This is where things really get interesting:
Let's be clear about one thing right away: Bane doesn't possess the kind of playmaking potential that Isaac Okoro does. Okoro is not yet 20 years old and still feeling his way as a passer.
That said, it's notable that Bane's assists per 40 minutes (3.9) dwarfs that of the Auburn frosh (2.3). It's also superior to Tyrell Terry's (3.5), Deni Avdija's (3.3), Tyrese Maxey's (3.3) and Devin Vassell's (2.0).
Hell, Bane's number is a heck of a lot closer to Cole Anthony's 4.1 than it is to any of those guys. And when you combine the passing with the movement shooting, well….
When I spoke to Des for today's podcast, he told me that working on his playmaking out of the pick and roll was a point of emphasis for him this season, and it showed in how much this part of his game improved from his junior season.
(BTW, that larger notion - that a player made it a point to improve a specific part of his game and was able to follow through with flying colors - is perhaps a bigger deal than the passing itself. He seems to be the sort to get shit done when he puts his mind to it.)
Des said he sees himself as an occasional secondary and regular tertiary playmaker in the NBA, which is essentially the role he served at TCU. The handle is functional enough to think that this can become a reality, but Bane also thinks the game at an incredibly high level, which you see often in both his passes and off-ball movement: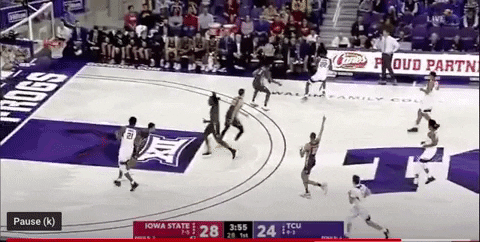 All together, it's hard not to see Bane having a positive impact at the next level. The shot form isn't picturesque, but it's smooth and repeatable. When compared to some of his more highly touted classmates, it is not something that a team should be concerned about.
The biggest issue on offense is his finishing and inability to draw contact. Des averaged just under two free throw attempts per 36 minutes last season and had a free throw attempt rate of just .131, which is really bad. He was also barely average around the rim - 33rd percentile according to Synergy - which probably is what it is given his lack of length and athleticism.
But then there's the matter of what he can do on the other end: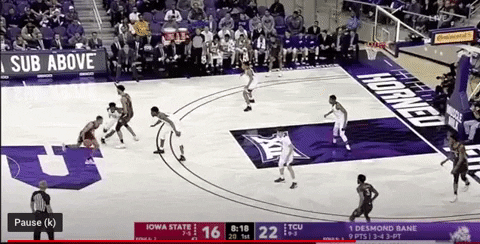 Bane's true defensive value lies in the fact that he can credibly guard any opposing wing, big or small, and can cover point guards and centers in a pinch. He is the same size as RJ Barrett - 6'6" with shoes and every bit of 215 pounds- but lithe enough to maneuver around the court with less of the plodding that we saw from RJ on occasion last season.
Also, as we see in the above play, he sure is able to get into a lot of passing lanes for a guy with a negative wingspan (Spencer Pearlman voice: Functional Wingspan, baby!) His 1.5 steals per game back that up.
No, Bane isn't an off-ball wizard like Vassell, nor does he have the on-ball upside of Okoro, but he is a pretty damn fine combination of the two. In short, he will help a defense far more than he hurts it.
If you're still asking yourself how a player who projects to be as helpful as I'm making Bane out to be was ever mocked so low, ask yourself how a guy like Joe Harris - who Des most closely compares himself to - fell to the 33rd pick. It happens. NBA front offices are creatures of habit. They see short arms and four years in college and put a cap on what that person can do.
In this draft, with this many question marks, it doesn't look like the Knicks are going to have the luxury of waiting until 27 for Bane to drop. I've heard anywhere from 18 to 24 as a range (which makes sense given that two of the teams he's been linked to are Philly at 21 and Milwaukee at 24).
Would 27 and 38 be enough to move up? I personally don't see it. Yesterday I alluded to possibly being willing to move 27 and the 2021 Dallas pick to grab him, but after some reflection I think that might be a little rich. 38 and the 2023 Dallas pick though? I'd think long and hard about that. Plus, we'd all get to start using this GIF even more than we do now: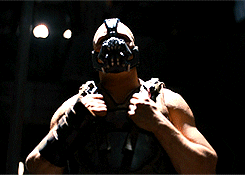 Wherever Desmond Bane goes, he's going to help that team for as long as he's there, and he's going to help them from Day One. For a franchise like the Knicks that hasn't been able to get their car out of the driveway for eons, that has value. Des may not be the guy that single-handedly changes things, but he's the sort of player who can at least get the tires rolling.
In an offseason short on stars, getting someone like him in the building for below-market cost might wind up being the most meaningful move Leon Rose can make.
That's it for today! See everyone tomorrow with a fresh edition. #BlackLivesMatter #VOTE