Child's Play
The Knicks are set to interview Jason Kidd and Mike Brown, two names that make their coaching search all the more complicated.
Give it to Ian Begley, man…dude calls his shots and then consistently follows through.
Yesterday we learned that both Mike Brown and Jason Kidd would be getting interviews for the Knicks head coaching job, making them the 10th and 11th candidates to join the party. While Shams and Marc Stein broke the news, respectively, Ian mentioned both Brown and Kidd as people who had "fans in the organization" late last week. Kudos to the Woj of Knicks reporting, as always.
In terms of timing, it's worth noting that the reporting on the coaching search may be a little behind what's actually been happening:
As for what we should take from the news, that depends on whether you see either Brown or Kidd as a legitimate candidate or not. If this is about gathering intel or seeing if an assistant/associate head coach position is amenable to either, all's well that ends well. If this is real, there's going to be a lot of angry Knicks fans, maybe with good reason, and maybe not.
Outside of Mark Jackson, Vinny Del Negro and maybe Scott Skiles and Avery Johnson, you won't find anyone who's been a head coach this decade that has a winning record (or very close to it - Kidd has won 49 percent of this games) and a lower Q-Rating than Brown and Kidd, albeit for different reasons.
Let's start with Brown, who is either the most overrated or underrated head coach in NBA history, depending on your point of view. On one hand, his 61.6 winning percentage is the highest of anyone who is not currently coaching but is still "in the running" for head jobs, so to speak (I'm assuming that Phil is happy in retirement). Brown's clip is also eighth best all time among those who have coached at least 500 games. So there's that.
On the other hand, with the exception of his most recent coaching stint in Cleveland - one that lasted just a single season and resulted in a 33-49 record - Brown has had the benefit of prime LeBron and slightly post-prime Kobe for his entire career.
How much should that matter? Probably a lot, especially given the current state of the Knicks roster. But Brown is still a Pop disciple and is more than deserving of an interview. The importance of Leon Rose's chief-of-staff Brock Aller, who was in Cleveland for both of Brown's stints and had ascended to a fairly prominent role during the more recent one, also shouldn't be understated.
As for Jason Kidd, I mean…where do you even begin?
From the moment his name first appeared in one of Begley's reports, the jokes wrote themselves.
Leave it to New York to hire a widely-derided head coach for a young team, all so they could convince themselves they have a snowball's chance in hell at landing Giannis a year from now.
L. O. L. K. N. I. C. K. S.
It's not far off base, in the sense that if the Knicks hire Kidd primarily because they think it'll get them in the conversation for Giannis, they're damn fools.
However…if I was single and someone told me that Ana De Armas was going to be at the local pub, might I Uber my way there, just to check out the scene? Why I think I might.
Might I be delusional in thinking that doing so would result in anything other than a cold shower later in the evening, especially now with Ben Affleck looking so fit and trim? Certainly. But then again…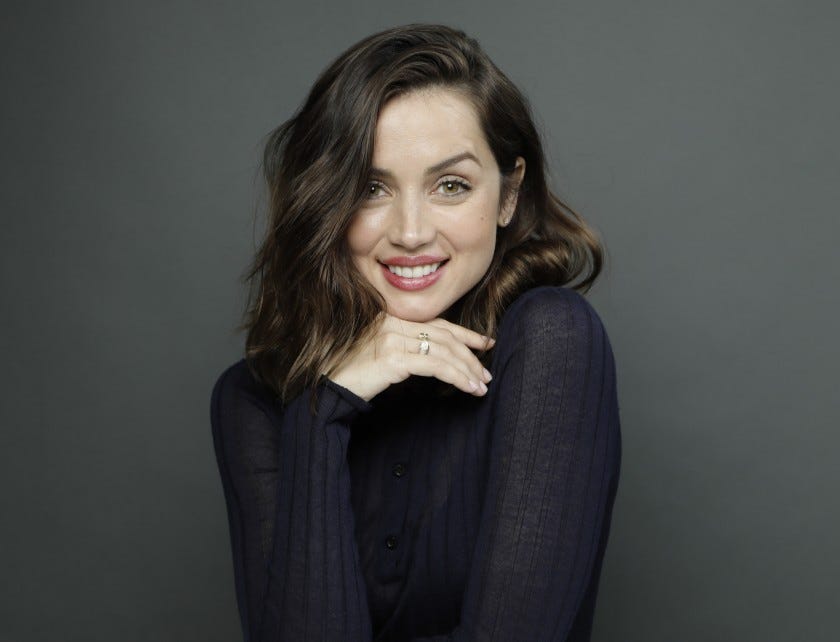 …it's just the cost of cab fare. What have I got to lose?
And until further notice, this is just an interview. But it's an interview with someone who has rubbed a lot of people the wrong way for reasons ranging from his ridiculous soda cup incident to his drunk driving arrest to his power play to get out of Brooklyn to the long list of less than flattering run-ins he's had with players, coaches and organizations throughout his career.
Oh, and then there's his history of domestic abuse with his ex-wife Joumana - something that eventually resulted in an assault plea from Kidd - which led to his divorce. In the proceedings leading up the the official separation, the former point guard was taken to task:
Joumana portrays Kidd, 33, as a sadistic binge drinker and excessive gambler who began beating her even before the pair's 1997 marriage. She claims that Kidd assaulted her while she was pregnant with the couple's first child and has struck her with everything from a large rock to a cookie.

Once, after Kidd kicked her in the stomach causing blood to appear in her urine, Joumana alleges that he told her, "I don't give a f--k." 
It's natural for both sides in any legal matter to play up the severity of the issues at hand in the pretrial paperwork, but these things can only deviate so far from the truth. Maybe Kidd has suddenly found religion as he nears 50, but it's telling that from his college days at Cal, he never went more than a couple years without some unflattering incident pinned to his name.
And then, of course, there's his coaching. I'll save my more detailed thoughts for if and when his candidacy becomes serious, but for now, consider this timeline:
When Kidd took over the Bucks, his trapping, shock-and-awe style defense took the league by surprise, leaving Milwaukee with the fourth-ranked defense in basketball by the end of the year.

In the seasons that followed, the Bucks finished 23rd, 19th, and were 25th on the day Kidd was fired in 2018. They ranked 14th from that point forward under interim coach Joe Prunty.

Milwaukee has sported the best defense in the league in the two seasons since Coach Bud took over, this year by a comfortable margin.
In a way, he's kind of like the mirror image of Mark Jackson. Both are former point guards with a long list of off the court issues. Just like Jax took over a talented young team and immediately elevated their level of play, Kidd led a Bucks team coming off of 15 wins to a 41-41 record in his first season. Both teams featured up and coming superstars who swore by their head coaches, but it always felt like each squad underachieved to a certain degree in an area that should have been their bread and butter - offense for Jackson and the Warriors; defense for Kidd and the Bucks.
And sure enough, both teams have reached heights previously unseen under the new captains steering the ship.
So yeah, by all means, make your way to that bar. But hiring Kidd would be running up a tab the Knicks can't pay, and at this juncture, that's not a mistake Leon Rose can afford to make.
(Oh, by the way…it's June 23 and Becky Hammon still hasn't been scheduled to interview.
Just sayin')
---
Tweet of the Day

That's it for today…see everyone soon! #BlackLivesMatter