Friday Feelings
I use today to riff on what the playoffs have got me thinking where the Knicks roster is concerned.
News & Notes
We had another crazy ending last night, as OG Anunoby hit a three as time expired to make it a series between Toronto and Boston, which the Celtics now lead 2-1. The Clippers also beat the Nuggets handily. The Bucks have a must-win game tonight against Miami, and the Lakers / Rockets series gets started out West.

In what was the most shocking NBA coaching news in years, Steve Nash is the new head man of the Brooklyn Nets. There were a lot of takes on this yesterday, so I'm just going to move on (and if you want to hear my take on those takes, check out today's pod)

Ja Morant won Rookie of the Year. RJ Barrett received one third place vote, giving him an eighth place finish.
Listen Up!
New podcast is up featuring Mr. Knicks Film School himself, Jeffrey Bellone of Daily Knicks. Check it out anywhere fine podcasts are found.
Read This:
Here's the companion piece to the above pod that JB and I reference throughout the episode - it's the full 411 on Mitchell Robinson's contract situation, which might offer the Knicks more options than any team has with any significant player in the league.

In this week's Macri's Missives for the Strickland, I went back and forth with the immensely talented Caitlin Cooper of Indy Cornrows about Victor Oladipo. She's very smart.
Tweet of the Night
---
Put a Ring on It
In case you couldn't tell from yesterday's love letter to Tyler Herro, the Miami Heat have been my favorite team to watch in the bubble thus far. And yes, typing that sentence makes me want to go scrub myself clean with a Brillo pad. And not the sponge-looking one either; the little metal one that sits under your sink and you only pull out for tough jobs, like when you leave rice cooking for too long without stirring it.
I am burnt rice for enjoying Miami basketball, and I must be punished.
But as you know by now, I won't ever hide the truth here, and I think what they've done makes perfect sense with the way the game is played today. Their center position is either manned by a switchable, playmaking monster, a stretch five who knows his role, or isn't manned at all. They regularly play sans point guard because their wings are collectively adept at making an offense hum without one. Almost everyone they play can guard across multiple positions. They have shooting everywhere, and elite shooting where it counts. Oh, and they combine intelligence with athleticism better than any team in basketball.
Who's the shooting guard? The small forward? The power forward? Who's running the offense? Can we cram any more off-ball movement into a possession? Is Derrick Jones a guard? A center? Or just someone who come in and absolutely fuck up your shit?
(As an aside, Jones is entering unrestricted free agency and Heat beat reporter Ira Winderman intimated earlier this week that the Heat may not give him more than a one-year deal. I would very much like to be in the DJJ business if I was running the Knicks)
None of those questions matter. When I watch them I feel like I'm watching the future of the league, and I very much hope the folks at MSG are taking note. It all starts with their program, obviously, and everything that that entails, but they also evince a flexibility and a creativity that is still taboo in many circles.
The same can be said of Boston. Do the positional designations really matter for anyone in their rotation outside of Kemba and their centers? And does anyone think for a second they won't go with a Kemba/Smart/Brown/Hayward/Tatum closing five if they play long enough for Gordon Hayward to be back healthy?
Houston has obviously thrown positional designations out the window long ago. Everyone they put on the floor can shoot, switch, and move with just enough purpose to keep defenses honest. One figures we will see more of Kawhi/PG13/Mook as the three biggest guys on the court for the Clippers at some point, depending on matchups. The other remaining teams have moves the can and will make moving forward that evoke these same ethos.
Having a few supremely talented players is obviously the most important link to success in the NBA. The Knicks don't have that, but that doesn't mean they shouldn't be creating a modern basketball environment in the meantime. The key is to do it wisely. Just because you can't afford a ring yet doesn't mean you stop taking your girlfriend out to dinner, but dining at four-star restaurants every week will set you back to the point that you'll never be able to afford that rock.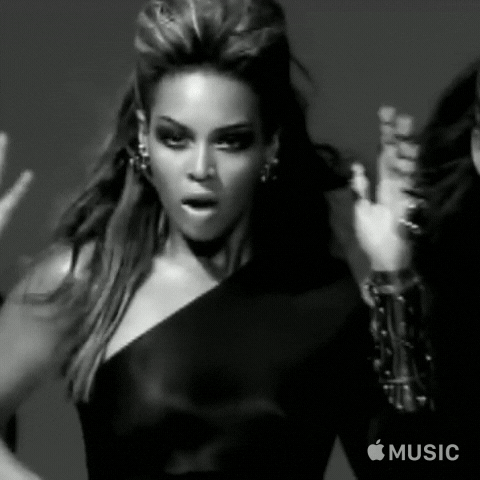 No bueno.
Luckily, the Knicks are as well set up to toe this line as any team in the league, as I'll get to in a moment. The reason I love looking at Miami as a comp is because they only needed that one rock to make the thing hum.
The Heat only have one top-ten player on the roster in Butler, and unlike every other primary engine in the NBA, he makes less than one out of every four 3-pointers he takes. They also have Bam, who is quickly rocketing up the ranks of the best centers in the league (I'm not sure there's a big I'd rather have if I was building a team from scratch), but he was the 14th pick in the draft, and as we're seeing daily with Onyeka Okongwu dropping to or past the Knicks in mocks, malleable centers with diverse skill sets are still undervalued. And if you can't get one, well…just don't play one at all.
The rest of the Heat's roster is composed of player types who were attained or could be attained comparatively simply using reasonable means, which gets us back to the Knicks.
New York may not have much going for it at the moment roster-wise, but they do have a couple things that behoove their efforts moving forward:
Incredible flexibility - New York has eight open roster spots, and no fully guaranteed salary beyond next season. With the possible exception of Julius Randle, there is no one on the team they couldn't move easily tomorrow should they so desire. They also have the potential to open up more cap space than anyone besides the Hawks this offseason, and own three pick top-40 picks in a draft where there's a smorgasbord of serviceable talent within the top 40-45 selections.

Fairly malleable "core" pieces - I put "core" in quotes because that definition is fluid depending on who you ask, and if we're being honest, no one on the roster is untouchable. But in RJ Barrett and Frank Ntilikina, the Knicks have two players who can each a) play across three positions, at least, b) couple size and ball-handling to go with a high hoops IQ and b) are cost controlled for the foreseeable future (I'm assuming Ntilikina will re-sign for something like 3/21 if offered).
The Knicks needs from here are obvious: shooting, first and foremost, followed closely by additional playmaking. Strong team defenders, and versatile ones at that, would be a nice bonus, as would continuing to build with players who think the game at a high level.
There are three big questions this line of thinking brings me to, which one might call the three biggest questions of the offseason, all of which are related. In no particular order:
What to do on draft night? It's not as simple as best player available. As I wrote a few days ago, Obi Toppin or Onyeka Okongwu could be the "best" guy when the Knicks are up to pick, but Okongwu is a center, and unless one of your guys is AD, the whole twin towers thing is deader than denim (and even LA is expected to downsize when things get hairy). Toppin brings to mind the hoops idiom of "you are what you can defend." Obi can't really defend anyone right now, but his best chance at succeeding in the NBA is to be slotted against bigger, slower players. Translation: if New York ever gets good, he's probably your five on D. Which brings us to…

What to do with Mitch? As JB and I spoke about extensively on today's pod, while New York has up to two years to decide what it wants to do with Mitch, in reality they would be best served answering this question now, when his value might be at its apex. Is it at its apex? It's possible to look at offseason workout videos like yesterday's and think "no way":

It's also possible to see this as a fun but also ultimately fruitless waste of time. Mitch is, more than likely, always going to fit into the archetype we've already seen: a rim-protecting dive man who can switch in a pinch if needed and maybe offer a bit of floor spacing down the line.

A quick look around the teams remaining in the playoffs will reveal none of these sorts of players. Centers are either playmaking hubs (Jokic, Gasol & Bam), eminently comfortable switching on the perimeter (Theis, Trez/Mook, Bam again, and whoever you consider Houston's center to be) or floor spacers (Brook Lopez especially, but most of these guys can shoot it a bit). AD, who will be manning the middle when it counts in LA, is all of the above.

Aside from Denver, who has literally built their entire offense around Jokic's otherworldly talents and who is arguably the weakest of the eight remaining teams in part because of their defensive limitations, anyone that doesn't start a switchable center has the option to pivot to one in a pinch (Giannis, Ibaka/Siakam, AD, the Clips guys).

Mitch can switch (see what I did there?) but isn't switchable, if that makes sense. You want him by the rim, and that limits the scheme you can run. Is Mitch good enough that New York should build its defense around his unique abilities, even though it somewhat limits their malleability as a whole roster? And what of his offensive limitations in comparison to the other guys mentioned above?

The answer might seem to be no answer at all - "get better players first, worry about fit later," as it were - but as JB and I discuss, the time to make this decision is approaching sooner than we think.

What about Julius? Julius Randle is easily the most positionally limited player on New York's roster, which is to say he's kind of a man without a position in the modern game. His outside shooting is a detriment at the four, and his rim protection (or lack thereof) is a detriment at the five. He's switchable only in the sense that he's equally mediocre (if that) guarding just about anyone.

(This isn't news, by the way. This has been the book on Randle for years now - a book everyone outside of New York's front office had already read cover to cover before last summer)

He's probably best served as a backup five at this point, but how cool would he be with that role? Does that even matter, as he's essentially in a contract year and I'm betting Leon Rose has no sacred cows? Or, if New York feels it has its answer on Mitch now and wants to move him, do they draft one of Okongwu or Toppin and play on the smaller side throughout this season?
These are the things I'm wondering as I watch the playoffs and hope to see a version of the Knicks moving forward that vaguely resembles some of what we're seeing. No, they won't be very good, and no, they won't have a star, but that doesn't mean they can't lay the groundwork this summer that will still be in place for years to come. And if they actually do it well? Why that just might be a drawing card for the moment when that big, fat ring is shopping itself around for the right finger.
Next week, I'll take a day to pinpoint some specific free agents that jive with this line of thinking. In the meantime, I hope everyone has a great holiday weekend, and wherever you are and whatever you do, stay safe.
That's it for today! Barring any big news, the next newsletter will most likely be on Tuesday. See you then! #BlackLivesMatter.