Getting Buckets
What can Melo teach us about building the Knicks going forward?
There I was on Saturday afternoon, watching "the Thanos move" with my daughter (I can't tell you the joy it brings me that she wholeheartedly endorses his plan for universal balance…or maybe she just likes his purple skin), when my phone started buzzing…
I had unwittingly been pitted in a match to the death! (i.e, a Twitter poll)
@forevershinin is a proud member of the segment of Knicks Twitter that loosely convenes around two main concepts: Frank Ntilikina is the anti-Christ, and anyone who doesn't recognize Melo's greatness is a fool. I think this makes me both satan and the court jester.
Which is why it's kind of funny that if I was to make a team comprised only of Knicks from this decade to win one game (and only the New York version of that player would be eligible to appear), Melo would be my first pick, and it's not particularly close.
Anthony, KP (you'll play center and you'll like it, dammit), Steve Novak, Pablo Prigioni and the immortal JR Smith would be my starting five, with Lin, Chandler, Doug McDermott, Kidd and either Timmy or Courtney Lee completing my second unit. Frank would have a spot on the bench, along with Mitch, and for my last uniformed spot on the roster, Alonzo Trier. Kurt Thomas and Taj Gibson are healthy scratches.
Some of these names might be surprising to anyone who's followed me for a while, but they shouldn't. Yes, I derive great pleasure from heady, unselfish players who don't care about what their box score looks like after a game, but that's mostly because it's human nature to want what you can't ever seem to have.
If the Knicks have been characterized by one thing over the last two decades more than anything else, it's been having their acquisitions fall into the same vicious cycle soon after arriving: they listen to the little hoops devil on their shoulder, eschew team play, and ignore the angel telling them that some shots are bad shots.
And who can blame most of them; if you're going to lose 50 games and be home for the playoffs anyway, might as well put up some numbers in the process (especially when most everyone around you is doing the same).
That's what happens on bad teams. Getting out of the muck usually requires a star to pull you out. Only then, after a pecking order has been established, will everyone else fall in line.
For a while, that's exactly what happened when Melo got here. Linsanity was messy, but for the most part, the issue was less with Melo than those around him.
Were there times when he had (and failed to use) the power to be a little more unselfish himself, and did it hurt the team in the process? Yes and yes. But you could stay the same about most players of his caliber. And to his credit, Melo never stopped trying to be better. I still think his best team ball came not in 12-13, but in Derek Fisher's first year, when he bought into the system and averaged over four dimes a night to go with nearly eight boards.
That's why he'd be my first pick. If you're going to win a game, whether it be in the NBA or the backyard, you need bucket-getters. And there's never been a better bucket-getter in Knick history than Melo.
Of course, you also need guys who don't require the ball, which Melo never had enough of in the end, and is where the Frank Hive comes in.
It's why these Twitter debates between the haters and the hatees are ultimately silly. You need both player-types to win. Guys like Melo and Frank can both be part of the solution if you get the combination right
The 2019-20 Knicks - and really, the Knicks of the last several years - have never had the right mix, and it's contributed to why these debates have become so heated.
The last time New York finished above the bottom ten in the league in assist percentage was that first season running the triangle, when they were 9th. This has resulted in the forming of two distinct camps: "We don't have enough guys who can get buckets!" and "We have too many guys who only care about getting buckets!"
Looking at the other teams who are regularly in the bottom of the league in the assist ranking, they either a) have a great isolation scorer or scorers or b) suck.
The Knicks for a while now, and especially for the last two years (when they've ranked 30th and 27th in assist percentage) have played like a team made up of great iso players when in reality they've been anything but. The worst thing you can have in the NBA is a player who thinks he's better than he is, and New York spent last summer cornering that market.
Which gets us to their current predicament.
Leon Rose is faced with building a roster for next season that isn't going to have a Melo-esque force to rely upon. Julius Randle, God love him, is best served being the power forward version of JR Smith - a supporting cast member who's good enough to win you a few games but isn't prominent enough to prevent you from losing a whole lot more if he's overextended.
This is where fans of bucket-getters worldwide need to own up and face facts: the Knicks, sadly, are not in a position to relegate Julius Randle to his proper place on the food chain. This is what he is, and as long as he's here, he's not going to change.
That's why move number one for Leon Rose - as I wrote about this weekend and as Jeremy and I discussed extensively on today's podcast - has to be moving on from Randle.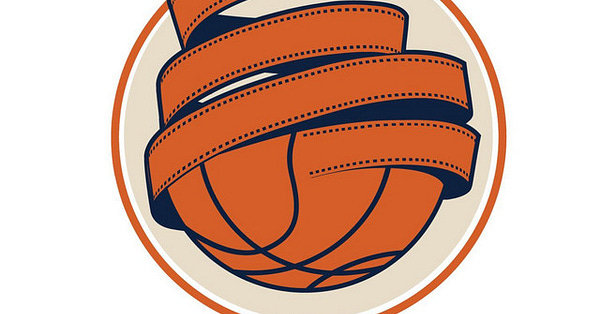 open.spotify.com
A Simple Plan? - Knicks Film School
Jon and Jeremy go through Jon's ideal off-season plan for the Knicks, including who they should trade, who they should draft, and who they should sign, and end with a spirited debate about the value of bringing in vets to a young club. Keep Coming Back" is a series of one-on-one interviews focused …
Will they be a worse team the second they trade him? Probably (although the fact that New York didn't get one iota worse after they traded Marcus Morris - unquestionably their best player at the time - makes me think otherwise). Can one step back set up multiple steps forward? Yes.
But at the same time, it's foolish to think that a team comprised only of smart, unselfish players is the answer either, even with a healthy dose of shooting. You need a guy.
Unfortunately, Prime Melo ain't walking through that door anytime soon. Neither the draft nor free agency figures to hold the answer either. The question, then, is how best to navigate yet another year of trying to piece together a competent, cohesive team that is missing the most important part.
As we saw this year, asking a bunch of under-qualified bucket-getters to play above their weight class isn't the answer. They need better balance, and the scoring leaders have to be less selfish. RJ Barrett can and should take on a bigger role next season, but he's not ready to bear that load full time. Somewhere between now and the beginning of 2020-21, they need to acquire someone else to help bridge the gap.
This is why I pitched bringing Gallo back, and why there's still a part of me that wouldn't mind giving Fred VanVleet the bag if given the chance.
The Knicks can't afford to have another lost season. We know their most recent approach didn't work. It's time to try something else.
But let's not pretend that, whatever "something else" is, it should be a roster devoid of guys who can get theirs when given the chance. I might have soured on Melo by the end, but I'd be a fool if I didn't wish we could have the best version of him back to help bring these kids along.
He might not have been perfect, but he was the best we've had in a long, long time. And that much should be appreciated by everyone - hater or otherwise.