It's All About the Brand
Plus, thoughts on a team meeting that maybe didn't have the intended results
In this newsletter:

---
It's Friday, Knick fans, and you know what that means here at Knicks Film School…
POP QUIZ!
Here is your task: Read the following excerpt and then answer the multiple choice question below.
"Winning cures a lot of problems. Great marketing and exciting entertainment cure all problems," he said. "The brand has to be strong regardless of the final score. When people are hopeful that things are going to be better, and it brings excitement, all of a sudden that becomes the brand."
Now your question: Did this quote come from…
a) the head of a branding company the Knicks have hired, and is featured in an actual news publication,
b) The Onion, or
c) the blue and orange part of my soul that is slowly eroding at a rate commensurate with the ozone layer?
The answer, of course, is d) all of the above / pass the bleach.
Now for today's lesson: How Not to Run a Basketball Franchise. Pencils out, notebooks open…
Look…I get it. We're a few months removed from the guy New York targeted for over a year saying "The Knicks aren't cool." Fans of opposing teams have taken over large swaths of the Garden during each of the last two home games. LOL Knicks is printed on the time cards ESPN employees punch in and punch out every day.
It would be hard for James Dolan to look at all this and not think a firm like this can help. And maybe they can.
Here's my problem: A firm like this is going to operate in one of two ways. They're either going to have nothing to do with basketball or something to do with basketball.
The former is concerning because there are certainly people in the Garden - maybe even Dolan himself - who believe that some modicum of rebranding will soften the blow of more losing. This the opposite of a come-to-Jesus moment. It's picking up your dad from the hospital, fresh off a triple bypass, and instead of talking to him about healthy lifestyle choices, you plot ways to sneak a Crave Case into the house so mom won't notice.
It's not what you want.
And yet, of the two scenarios, it's arguably the less disconcerting one.
If you aren't up to date on the issues that an outside presence can cause when it meddles in basketball ops, check out Mike Vorkunov's exemplary piece on the consulting firm that helped torpedo the 2013-14 New York Knicks.
Even if this new firm is going to help pick the next front office executive(s) to run this team (which on its face probably sounds quite nice), I'd simply ask: why hire a branding company to take on such an important task?
I mean, Steve Stoute - the head of the firm - seems like a cool guy. He was a producer on "The Slim Shady LP," which might be the album of my formative years. He's done marketing and endorsement deals for Lady Gaga, who I may or may not have spent the equivalent of a month's rent to go see in concert once upon a time. Puffy once tried to kill him. Steve, if you're reading this, want to get a beer? Oh, the stories you'll tell…
But I digress. Producing records and coming up with…whatever it is that the Nets have done branding-wise over the last few years has nothing to do with basketball. The last time James Dolan relied on a music executive to help him hire someone to run his team, we ended up with this: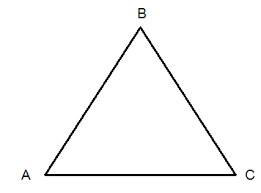 (I won't even get into the other triangle aspect to this story, which is that Irving Azoff - the man who introduced Phil Jackson to James Dolan - ran MCA records for most of the 80's. Shortly after he left, MCA acquired Geffen Records, which is where Stoute spent much of his time in the music biz. My oh my, the tangled webs we weave…)
Here's the real kicker on this story: things have gone so haywire of late that many fans are wishing Phil Jackson could have stayed on even longer, because at least he would have gotten a plum return for Kristaps Porzingis when he wanted to trade him three years ago.
This leads us to the other major story of the day, which came courtesy of SNY's Ian Begley:
Privately, though, expectations for the 2019-2020 Knicks were set during the team's first official meeting. Members of the front office addressed the players in the meeting and conveyed two distinct messages, according to SNY sources familiar with the discussions: 

1. They said, in no uncertain terms, that they believed that the Knicks were a playoff team and anything less than that was a disappointment. 

2. Players who were entering free agency in the summer of 2020 were told that they would be judged much more heavily on the team's win-loss record than their individual play.
This is the type of story that, if you dissect it piece by piece, is defensible. What's wrong with expecting to make the playoffs? Why should there be an issue with conveying that expectation to your players? Isn't it good to set a tone of unselfishness?
Upon closer examination though, it reeks of the type of thing that always seems to hold back this team. Much like a basketball franchise should concentrate on basketball first and branding second, NBA players should concentrate on being the best player they can be first and…
That's it. That's all they should worry about.
Aside from the undue pressure that comes with a playoff mandate for a roster stocked solely with 21-and-under neophytes and vets who have never played together, starting the year off by explicitly saying "This is how we shall judge ye" is the opposite of the tone you want to set for your team.
Can you imagine what went through the mind of someone like Taj Gibson, who's been to the playoffs every year of his career but two? Or Kevin Knox, who's still trying to learn how to put one foot in front of the other on a basketball court?
And guess what: the guys who are prone to selfishness and not giving maximum effort sure as shit aren't going to change their ways based on a speech at the beginning of the year. In fact, anyone who thinks this type of talk is helpful towards the goal of a positive culture needs their head examined.
Here's a crazy idea: how about letting accountability be its own mouthpiece. If a guy isn't passing to the open man or closing out hard, sit his ass. Dennis Smith Jr. looking a little plump around the midsection? Give Kadeem Allen his minutes and see how he likes it. Bobby Portis taking nearly as many shot attempts per 36 minutes as Mitchell Robinson and Frank Ntilikina combined? Maybe a few games riding the pine will help him see the error of his ways.
Of course nothing of the sort has happened. Speeches don't win basketball games. Basketball players win basketball games, and when you make those players feel like valued people as opposed to assets, and that your primary interest is in improving their games, you'd be shocked how much better they respond.
Culture, in any business, develops organically, through positivity and the feeling of support. Accountability through consequences are necessary, but if those being held accountable don't trust that the consequences are coming from a genuine place of care for the greater good, they'll ring hollow.
This, ultimately, is how you end up 21 games under .500 with three times as many 20-point losses than any other team in the league.
That's what the opposite of accountability looks like. It's what you get when you have a team of players who look over their shoulder and will default to self-preservation mode when backed into a corner because they think their bosses would do the very same thing. See: press conference, 10 games in.
One last note before we head into the weekend:
A year ago at this time, I probably would have either ignored both of these stories or actively antagonized anyone making as much out of them as I just did right here. It forces me to ask a question I've been wondering a lot these days: have I become more jaded? Or have I simply wised up?
The honest answer is that it's probably both. I've played the role of cheerleader for this organization in the past not only because I thought the coverage needed that balancing, but because I genuinely believed in what they were doing.
Shame on me, sure, but in my defense, I think everyone deserves the benefit of the doubt, as well as a clean slate, which is what I granted all parties involved the day Scott Perry was hired.
Perhaps, given all that has happened (KP's ACL, Durant seemingly being dead set on becoming a Knick only to tear his Achilles and decide otherwise, a head coach who turned out to be really, really overmatched, etc) they deserve more benefit than I'm giving them here. If you feel that way, you're more than entitled to your opinion. Vivek Dadhania wrote a piece today that you might, and hey, he might be right.
But it just feels like the evidence if piling up, higher and higher, almost by the day. Like, how can anyone watch this interview - of a player the organization has clearly prioritized, no less - and feel good about what's happening behind the scenes?
I don't have it in me.
I'll continue to look for positive signs, and try my best to judge them on their face and not be predisposed to a negative bent. If good stuff starts piling up, I'll be the first to point it out, as always (like I did yesterday by saying the Knicks have had the third best defense in the league over the last three games. Guys are still trying! All is not broken!)
I just need to see more. Blind faith never helped anyone. If the men running this team thought it best to have a meeting to hold the roster accountable on the first day of the year, I think the least we can do is hold them to the same standard 45 games into a lost season.
Fair is fair, after all.
Now, for some very, very happy news…
---
PredictionStrike Giveaway!
You voted, and the results were overwhelming:
The PredictionStrike Free Knick of the Week is…
MITCHELL ROBINSON!
As usual, Knick fans show themselves to be wise, indeed:
Here's what to do now if you're not already a PredictionStrike member:
Go to PredictionStrike.com by clicking here,

Enter "KFS Player" when you sign up for a new account and it asks for a promo code (don't worry, you won't be asked to put in any credit card information),

Enjoy your complimentary share of Big Meech!
Robinson is currently trading at $1.44 a share, down a bit from his season high thanks to opponents adjusting and taking away his lobs. Here's hoping the Knicks can make some adjustments in return to get him back on track (can we give Mitch an opportunity to do a little something on the short roll? Maybe one time? Please???)
Anyway, enjoy your free stock, and happy investing!
---
News & Notes
compiled by Michael Schatz (
@mschatz99
)
That's it…see everyone on Monday! Have a great weekend!