Knocking Knox
Who is really at fault for Kevin's lost season?
Before we get to a stat-heavy Tuesday Views, a bit of good news…
I heard from someone with knowledge of the discussions actively taking place in the league-office, and it's clear that the NBA is nowhere close to punting on the season - not yet at least. League higher-ups are currently working on a number of scenarios which are designed to finish up this season, somehow, some way, with a strong possibility that 2020-2021 will be a shortened campaign that starts later than usual.
This falls in line with much of what had been reported over the last few weeks, but I thought it notable in light of the ESPN report over the weekend which seemed to indicate that cancellation was the most likely outcome. Hope indeed springs eternal.
Speaking of keeping hope alive, let's start today's newsletter with an interesting statistic in regards to one Kevin Knox II:
We heard all year about the Knicks were in it to win it this season, and thus the unending leash Knox was on during his rookie year became a choke chain. Well guess what? It didn't work. 15 times this year the Knicks played Knox under 13 minutes. Their record in those games?
That would be 0-15.
One more time ladies and gentlemen, let's give it up for your KNICKS…FRONT…OFFICE!!!!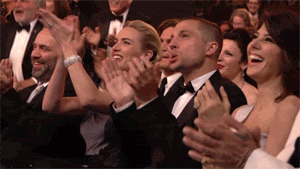 There is a flip side to that coin as well, which is that in the 23 games Knox played 20 minutes or more, the Knicks record was an equally desultory 2-23.
That number is particularly noisy though. About half of those games were over by halftime, and Knox's heavy minutes load was due to a lot of garbage time more than any extended play when the game was still in doubt (i.e., the first five minutes).
Probably more meaningful than either of these numbers is this: when Knox scored a dozen points or more, New York's record was 6-5. When he had it going, he opened up a segment of their offense that was simply missing for most of the year: a big dude who could light it up from outside and was also more than willing to put the ball on the floor when the defense closed hard.
The question, now that the 2019-20 season is almost certainly in the rear view mirror, is whether Knox's failure to score effectively was a product of his reduced minutes, or does he just stink?
Although it's impossible to answer this question with any certainty, it's worth noting that the Knicks' reduction of Knox's role from a featured offensive piece to barely a part of the rotation is quite literally unprecedented in recent NBA history.
Since 2000, 99 rookies have played at least 2000 minutes in their inaugural campaigns while averaging over 25 minutes per contest. Of those 99, the vast majority saw their minutes per game average stay roughly the same or increase in their second season. Less than a dozen saw their average go down by more than couple minutes (Taj Gibson, who went from regular starter to bench fixture in his second season, was one of them. He was also a 24-year-old rookie, and was perhaps better equipped mentally and emotionally than anyone to handle this reduction).
Only four of the 99 players saw their minutes reduced by more than 10 per game:
Adam Morrison, who missed his entire sophomore campaign with a torn ACL and was a shell of himself when he returned;

Dillon Brooks, who dealt with a lingering toe injury during most of the 18 games he played during his second season before ultimately shutting it down;

Jonny Flynn, who was coming off summer hip surgery and missed the first 24 games of what ended up being his penultimate season as a pro due to that very injury; and…
Kevin Knox - the only one of the group that had no injury to attribute his drop off to.
For as bad as Knox was as a rookie (the Knicks were more than 10 points per 100 possessions better when he sat than when he played), other first-year players who had similarly disastrous opening campaigns were at least given heavy minutes during their second season to work out the kinks (Ben McLemore and Wesley Johnson both come to mind).
Knox - who is noted as perhaps the hardest worker on the team, according to Marc Berman's recent report - was given no such luxury.
All of this is to say that, unlike Mitch or RJ or even Frank, the task of analyzing film on Kevin Knox is nearly an impossible one. A 20-year-old kid who did everything his organization asked of him, but came back for his second year and found his job gone and path to regular looks all but blocked? It would be odd if it didn't screw with his head, to say nothing of disrupting his rhythm.
Throw in the fact that the front office told everyone who would listen that Knox was the second coming as a rookie, and then completely backtracked once their fannies got hot after June 30th. Really, what favors have the Knicks done him?
Care to guess how many possessions Knox played this year without one of Julius Randle, Marcus Morris or Bobby Portis on the court with him? That would be 113, or roughly 50 minutes.
Ladies and Gentlemen, ONE - MORE - TIIIIIME…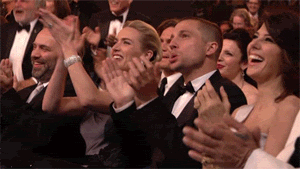 Knox, who went from having the 4th highest usage rate of the 12 Knicks who played more than 700 minutes during his rookie year to having the 7th highest among 13 Knicks who saw more than 500 minutes this season, just didn't have many opportunities to fire away.
Interesting to note, by the way, that in the 21 games Knox put up four of more deep balls, he shot 35.0 percent from distance, whereas in the 44 games he put up three or fewer, that conversion rate dropped to 29.4 percent.
Also interesting: the team seemed to be purposefully encouraging Knox not to settle for threes, and instead drive to the hoop more. Mike Miller mentioned this when discussing Knox's growth late in the season, and the proof is in the numbers: over New York's final 25 games, Knox put up only 2.2 threes per game.
Compare that to his first 40 games, when he took 3.6 threes per night. Unsurprisingly, his efficiency dropped from 33.6 percent during the first 40 to 30.4 percent over the last 25. Less, it seems, did not equal more.
This isn't to say that Knox shouldn't have been encouraged to drive more. Ultimately, his ability to put the ball on the floor will be his most important skill if he ever develops into a premium NBA scorer.
But to say that that's putting the cart before the horse is an understatement. At this point, Knox just needs to get back to shooting it with confidence. If he does, he'll at least have a role as a floor-spacing wing who offers enough rim protection to guard traditional fours (a dying breed, I know, but just go with it).
The good news (finally) is that we did see occasional reminders of the shooter Knox can be if given a little wiggle room to fire away.
Let's look at a game from December 17 against Atlanta when Knox put up a season high nine 3-pointers. He only made three, but that total is deceiving, as we'll see.
Here's his first attempt: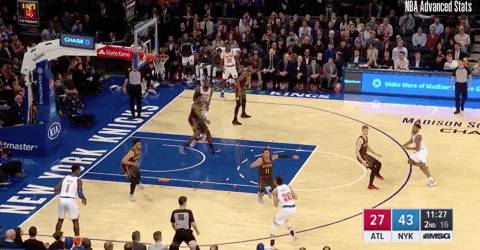 Oh Dear God…
…was my response to a lot of Knox's first shot attempts this season, because if memory serves, a lot of them looked like this.
If I had more time, I'd go back and look at Knox's percentage on his first long ball attempts of every game. I'd bet you it's below 20 percent, and maybe even that's too high (if someone out there wants to find out the answer, hit me up at KFSMailbag@gmail.com and I'll shout you out on here)
Point is, Knox would often rush up hot garbage when he knew it would be a while before he saw the ball again, like he does here.
Compare that to this: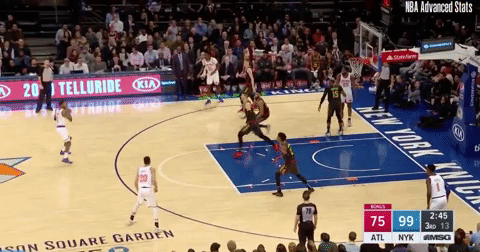 Pretty…oh so pretty.
This was Knox's first attempt of the third quarter after an 0-2 first half. He takes his time and the result shows. You won't find many better looking forms.
After another miss, bringing him to 1-4, here was Knox's fifth attempt: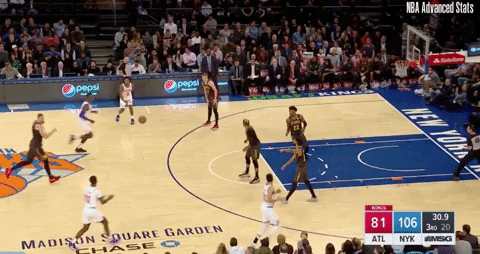 Nice sidestep dribble to fake Reddish out, and again…smooth, smooth, smooth.
Knox's sixth attempt was a 66-foot heave as time ran out in the 3rd quarter. Kudos to him for not giving a damn about his percentages and doing the right thing by getting a shot up there - something more and more players refuse to do (hello, Julius).
That technically brought Knox to 2-for-6.
After one more legit miss, here's his last make:
Again, not rushed, nice and smooth, confident release.
That made three hits on five legit attempts in just about four minutes from Knox, which from my recollection is the most he put it up in a short period of time all season.
He took one more attempt with the clock running down late in the game, bringing his total to 3-for-9.
Imagine what might have happened had he gotten even a half-dozen 3-point attempts per game, which is the progression you might have expected after hitting a more-than-respectable 34 percent from deep on 4.9 attempts per game last season?
Instead it dropped to 3.1, which is a damn shame.
Hopefully, now with Leon Rose secure in his job, we'll see a reversal of course, and Knox will once again get a chance to make progress.
After what happened this season, it's the least they can do.