Slow and Steady
Leon Rose is starting to show his hand as someone who takes his sweet time...and that's A OK. Also, Jeremy Cohen and I have some fun on what was supposed to be lottery day.
We have news! Real, actual, basketball news!!!
As reactions kept flowing in from all corners of the Twittersphere on the Knicks latest hire, one couldn't help but see some dots being connected and through-lines starting to form.
The one thing everyone agreed upon: in terms of a guy who has been in, around, and generally all over the draft and all things having to do with the draft, you're not going to find much better than Walt Perrin. A scout's scout for nearly three decades in the league, John Hollinger put it best when he said that Perrin was "a fixture at every event with any even remotely relevant prospect."
So that's a good start. Digging deeper, we started to see why people associated with the Jazz couldn't emphasize enough how much this loss would be felt. For one, as Perrin himself noted, the only reason that Donovan Mitchell even gave Utah a workout was because of his relationship with Mitchell's agent, Ty Sullivan.
It goes deeper though. As Ben Anderson of KSL Sports noted, "one of the biggest things he brought to the team was his long time connections with college programs." Even last year, when being interviewed about his preparation for the 2019 draft, Perrin noted that he was able to get a workout from Mfiondu Kabengele - then projected to go ahead of where the Jazz were picking - because he had a relationship with Kabengle's agent.
In short, dude gets around. A finer Silvio Dante to Leon Rose's Tony Soprano, I could not imagine.
But make no mistake that Perrin is old school. As he noted on an episode of the Jazz Notes Podcast back in April, Perrin felt disadvantaged by the lack of in-person contact during this year's draft process because of how much value he places in live meetings. He mentioned things like looking at how prospects react when you ask them a question - do they take time to gather their thoughts before they answer, that sort of thing. He also values the live workout ("a piece to the puzzle, but not the whole puzzle") and scrutinizes personality and background intel a great deal.
Again: he is a scout at heart. But as Ben Anderson noted yesterday on Twitter, Utah's scouting began to modernize with the hiring of Justin Zanik as GM. Which makes sense, as Perrin is in his late 60's.
So no, Leon Rose didn't go out and hire some 34-year-old wunderkind with an entirely new take on the evaluative process. What he did, however, is continue to rehabilitate a front office, not only in the image he sees fit, but on the timeline that suits him best. Everyone said Rose would take his time and do this the right way, and that's exactly what's happened so far. To borrow a different mobster analogy…
A capologist and a connector. That's what Leon Rose has brought us. Not a bad start.
Oh, and the Donovan Mitchell noise that will only grow louder now that the man who drafted him joins his former agent in the front office of the team that plays in Mitchell's backyard? I wouldn't make too much of that.
Not yet, at least.
And now, here's Jeremy Cohen with some more thoughts on the Knicks' newest hire…
Moving in the Right Direction
by Jeremy Cohen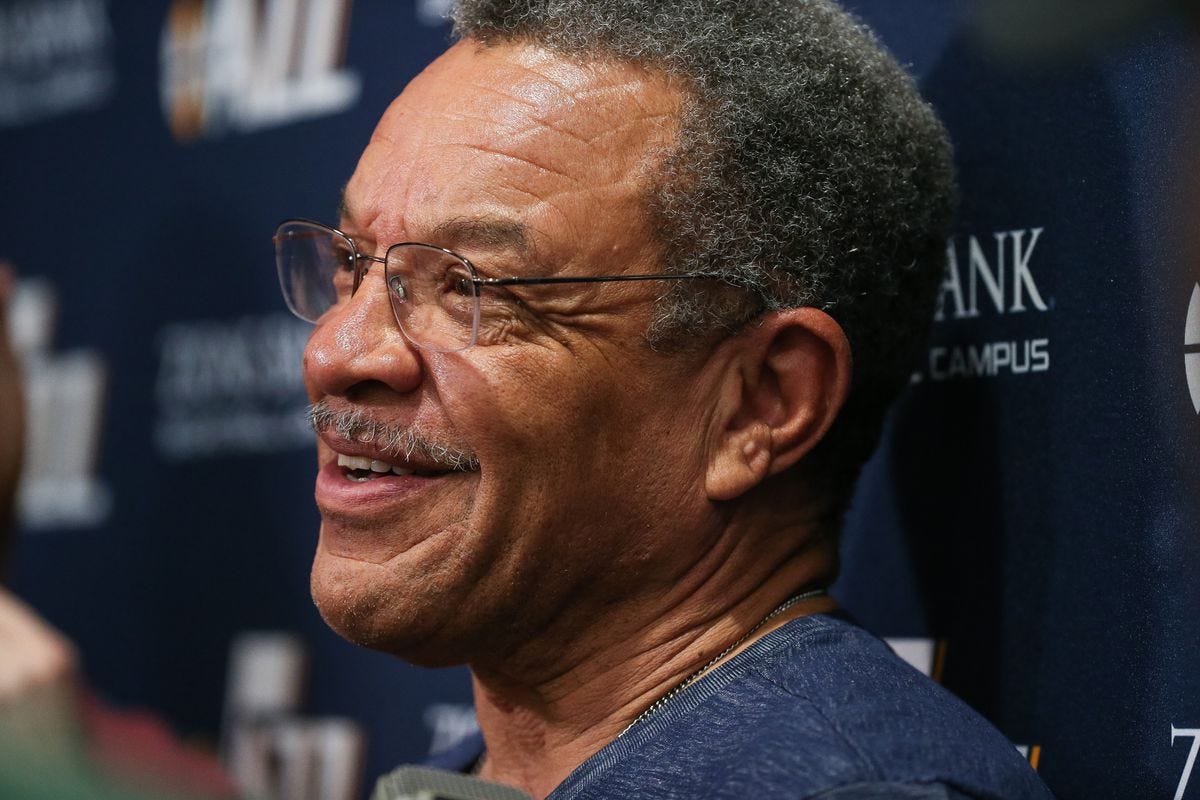 Much like most of you, I learned Walt Perrin existed as of 2:07pm EST yesterday. On the surface, he's a top executive for a front office that has strived to acquire and develop cheap talent because, despite a passionate fanbase, Utah isn't an ideal free agent destination.
Something I have craved is for the Knicks to operate like a small market without sacrificing their big market identity. Sounds oxymoronic, right? Basically I want the Knicks to build through the draft, commit to development, accumulate assets, stay financially flexible, and use the trade and free agent markets to find complementary players. Then, when you have an opportunity to pounce on an established superstar (or two), you do it. The biggest difference between what I want and what the Knicks did last year was that the 2019 Knicks signed players who formed a clumsy fit, something the 2020-and-beyond Knicks should avoid.
Steve Popper reported that Perrin will be the team's assistant GM and will focus on college scouting. Popper also passed along an article from Deseret News that talked about the Jazz analytics team "working on draft modeling informed by statistical work and analysis" as a result of limited access to prospects. Simply put, it's information that can't hurt how the Knicks look at prospects.
Perrin, to me, conveys a commitment to multi-faceted rebuilding. This is someone who played a key roll in an administration that found Donovan Mitchell, Rudy Gobert, and Paul Millsap outside of the top 10 and found Deron Williams and Gordon Hayward in the top 10. And, as Jon mentioned, Perrin's connections landed a Mitchell workout.
The Jazz built a top three-point shooting team that's anchored by an elite defensive big who excels in the PnR. When you consider the blueprint that Utah has formed, it's easy to see how the Knicks could do something similar. Of course, the Knicks do not need to be Jazz East, but building a team with excellent spacing and a big who can defend on the perimeter and at the rim should be a goal regardless.
I do want to be fair, as it would be hypocritical of me to give Perrin credit for work his team did and discount Perry, especially after I defended Perry against criticism a few weeks ago. So here's what I feel confident expressing: Perrin's department's track record over the last 15 years with the Jazz has been more productive than anything Perry's departments have done with other organizations. A little verbose but you get the picture.
Perrin also said that from the 15th to 30th pick, "you could probably have 40 guys that you're looking at, maybe more ... and it's who you like in that particular range that is going to dictate whether or not you take them. There could be players taken in the late teens and early 20's that other teams may have on their draft board at 35 and 40."
Though he may not have final say about swinging trades in New York, I'm intrigued by what Perrin is saying. On one hand, why should the Knicks trade up if they can land good talent at 27 and 38? After all, Gobert was drafted at 27. Hell, Millsap was drafted at 47. On the other hand, if you see top talent, grab it before anyone else does. That's what the Jazz did by trading up for Mitchell, and coincidentally, for Gobert as well. The bottom line here is probably that the Knicks should always search for the best talent available, and if they need to be aggressive in terms of snagging that player, they should.
The praise Perrin has received is nice but it's all lip service for now. After all, he hasn't done anything in New York for it to be a successful move. It's one thing to say a person like Brock Aller is one of the best capologists in the game, but it's another to show us why he earned that distinction. Unless you're BFFs with ownership, you're not likely to be with one organization for almost two decades. Perrin's staying power should be a testament for the successes that he's been a part of in Utah. I can't tell you that things will change, but the team is making the type of moves at the top that fans have long sought: intelligent, experienced executives who are well connected and have found phenomenal success doing what they were hired to do.
I respect that commitment and you should as well.
We're almost to our main event, but a final reminder: get your mailbag questions in to KFSMailbag@gmail.com before 5 pm today! Ok, let's have some fun…
Fun With (Imaginary) Ping Pong Balls!
Today was supposed to be the draft lottery, the annual tradition where Knicks fans get their hearts broken. This year, we can't even commiserate together. Well, actually, we can't commiserate at all - the draft lottery isn't happening.
However, that doesn't mean it can't! Jeremy Cohen ran one (1) simulation via Tankathon on Sunday night, and then released the results one pick at a time to Jonathan Macri. The Knicks are currently sixth in the standings and are most likely to fall to seventh. Our reactions are as follows.
And the 14th pick goes to…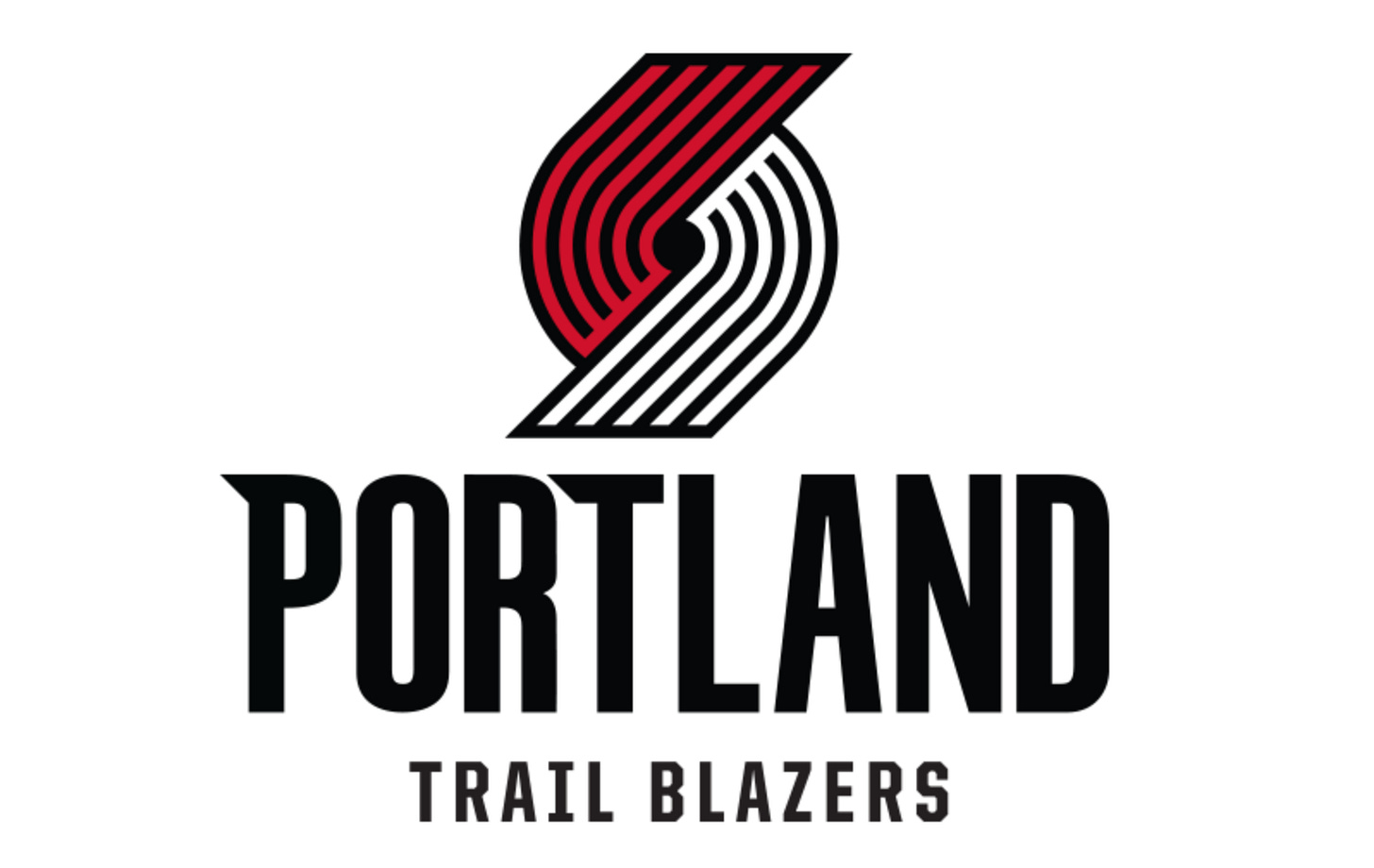 Jeremy Cohen: More like RIP City because this could kill their future and leave them stuck in purgatory. Wrecked.
Jonathan Macri: As always, I'm here for any and all terrible jokes you have to offer up. Also, any chance the Blazers don't want to eat the $2 million guaranteed on Trevor Ariza's 2020-21 salary and decide to fully guarantee him, then swap out Ariza, this pick and Rodney Hood's expiring contract for Julius Randle and the 27th pick? Asking for a friend…
And the 13th pick goes to…

JC: The Pelicans haven't moved up in a year and that's a crying shame. When will they receive any lottery luck?!
JM: I hate everything. Also, how many consecutive picks can I go making fake trades? At least two! We'll send Dennis Smith Jr, the 27th and 38th picks this year, and the 2023 Dallas pick your way, and all it'll cost you is Lonzo Ball. Your move, Griff.
And the 12th pick goes to…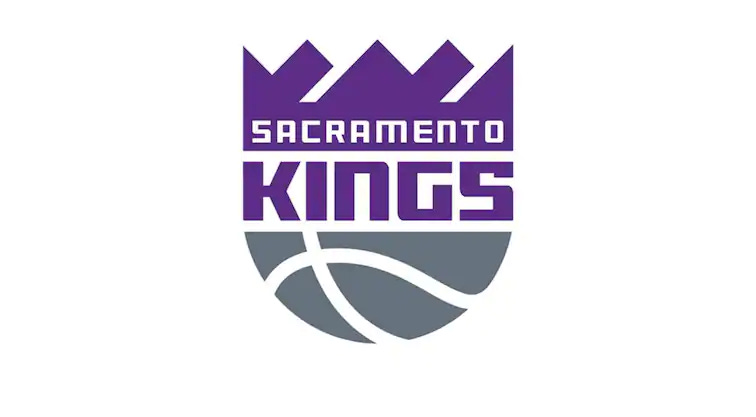 JC: I can't wait for them to draft Vassell or Nesmith or some shooter, amnesty Buddy Hield, and then we pick him up for like $8 million a year. Speak it into existence with me, Jon.
JM: Your amnesty madness knows no bounds, does it Jeremy? Sadly, the Kings owe Harrison Barnes a good bit of money himself, so my bet is they'd use the mystical, magical amnesty clause there. However, if Kira Lewis is available with this pick, sign me up for a Cory Joseph salary dump, we'll swap picks with the Kings (assuming we don't move up to the top four), throw in the '23 Dallas first, give them a complimentary ticket aboard the DSJ express, and they send us Marvin Bagley for the trouble. Now who's mad with power?!?
And the 11th pick goes to…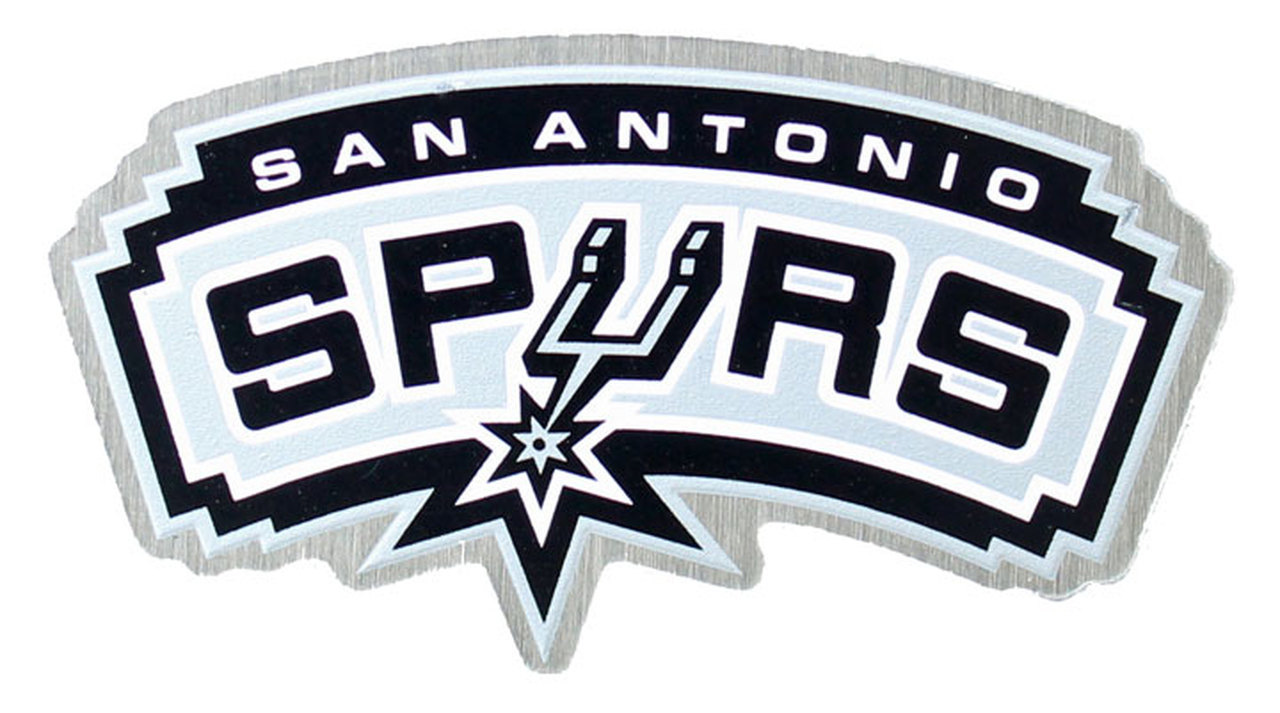 JC: Congrats to the Spurs on drafting Poku! He'll be Pop's last gift to the Spurs before he rides off into the sunset, bottles of wine under each armpit.
JM: If that wasn't bad enough, the fake trade run ends at three. No way we're fleecing the Spurs. Wait, the Knicks could conceivably get the next pick? Hold on while I get mentally ready (i.e., fill my glass with fresh ice)
And the 10th pick goes to…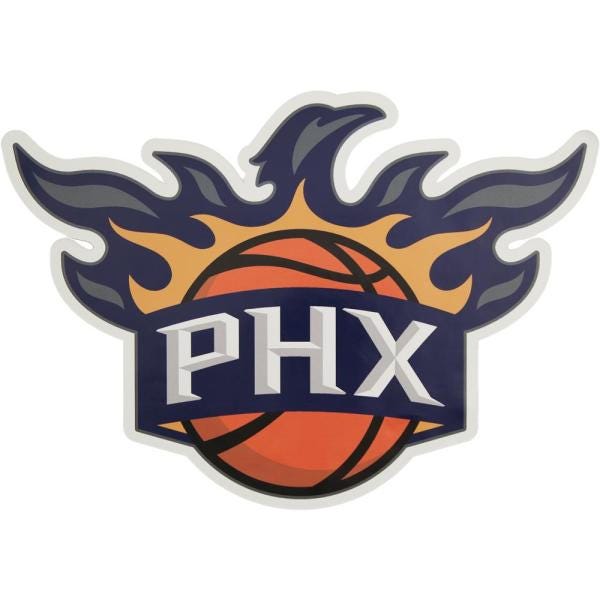 JC: Devin Booker has had three general managers, five coaches, and 69 teammates (nice) throughout his five-year career. That's not even Knicks bad, that's just a whole new level of bad. I'm excited to watch as the Suns try to keep building around him before he requests a trade. Is that mean? Probably, but I don't really care.
JM: "69 Teammates" sure sounds like an early 80's concoction from Jack Horner, Dirk Diggler and Rollergirl. Poor Devin. I feel bad even hoisting a fake trade on the Suns. Let's move on.
And the 9th pick goes to…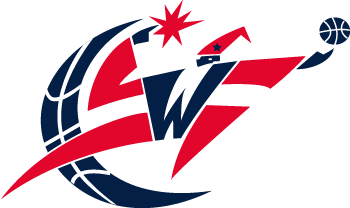 JC: The Wizards should probably rebuild but I doubt they consider it. I feel like stealing Davis Bertans away would probably be a pretty epic catalyst for that to happen. Anyways, nice to see the Knicks haven't fallen - yet?
JM: I know we only had a 3.7 percent chance of ending up in this spot Jeremy, but still, it feels like a win. I'm all for stealing Bertans, but I'm far more interested in stealing whichever point guard the Wizards would have snagged if they leapfrogged us in the lottery.
And the 8th pick goes to…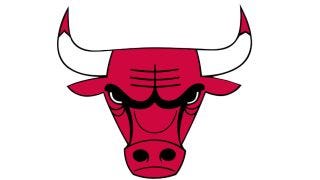 JC: Another pick, another opportunity where the Knicks didn't fall. I'm honestly shocked that the Bulls didn't wind up with the seventh pick for the third year in a row. Jon, I know you're not a baseball guy, but there's a player named Khris Davis who hit .247 every season for four consecutive seasons. Then he hit .220 last year. This is what this feels like for the Bulls. You are now performing worse in terms of the lottery.
JM: Is that the guy who was basically out of baseball after signing that massive contract and forgetting how to hit breaking pitches? Or was that Chris Davis? Hang on…
Yup, it was Chris. The Bulls should be Chris Davis and basically be out of the league. Anyway, we're now officially at the point where the Knicks are supposed to pick next, and I gotta tell you, I'm fine with it. Only LaMelo Ball ever really got my blood pumping, and really, is he that special? Kira Lewis it is. I've accepted. Hit me.
And the 7th pick goes to…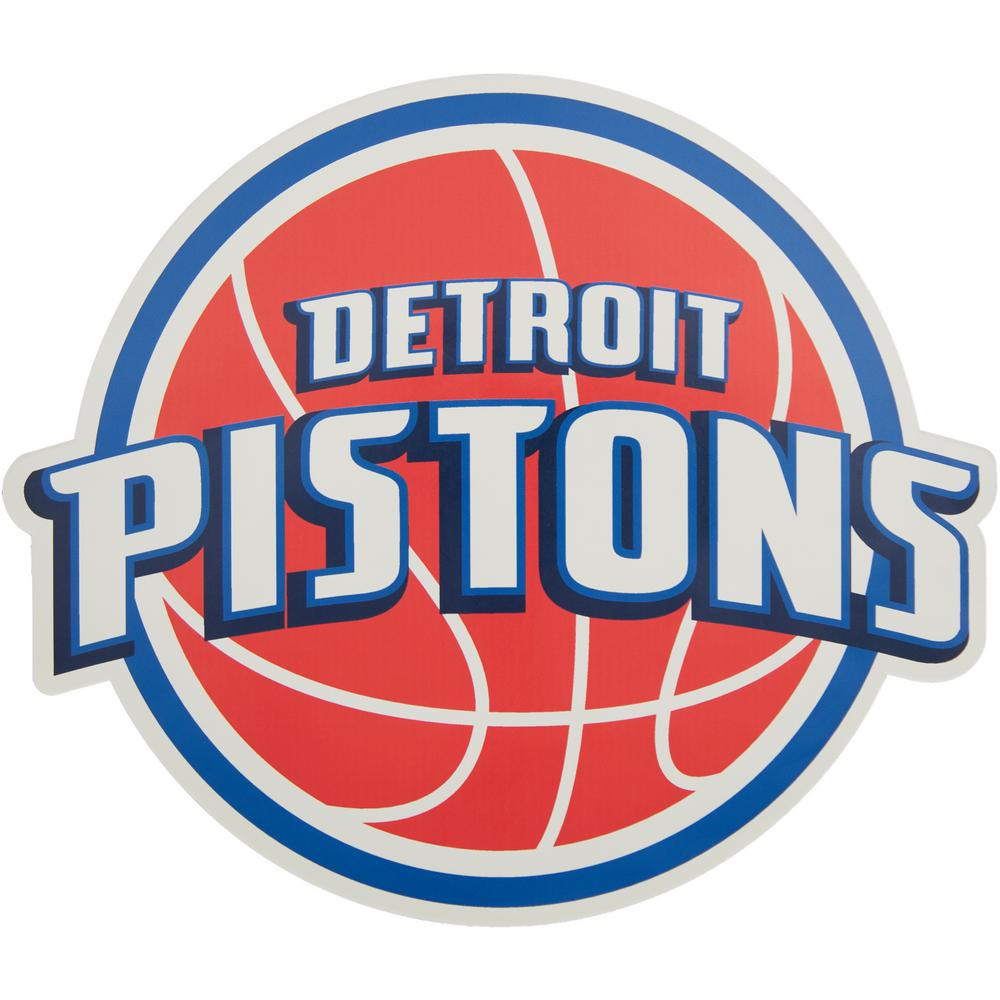 JC: Ok so the Knicks didn't fall to seventh! This is great. We also need Detroit to be the worst team in the league next year. Give me three picks between 1-31, por favor. 
JM: YEAH BABY! We beat the odds! And Detroit gets screwed! Everything's coming up Macri. I can't decide yet how excited I'll be if the next pick comes up and it's not us. This is the real lottery, right?
And the 6th pick goes to…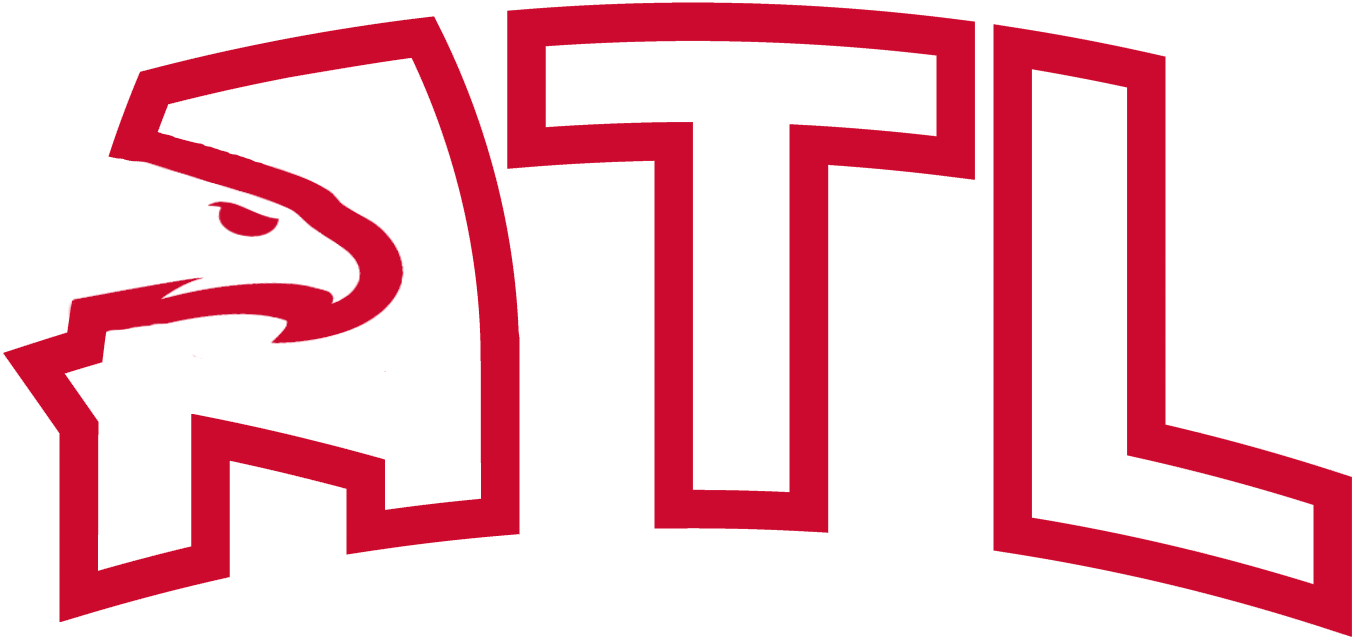 JC: FORGET ABOUT THE HAWKS: WE'RE MOVING UP, BABY! FOR THE FIRST TIME EVER, THE KNICKS ARE MOVING UP IN A LOTTERY!
JM: Usually I'm not the team that cares what happens with other teams, but I gotta say: this feels good. 18 months worth of everyone stroking Atlanta's stromboli over what was supposed to be the perfect rebuild, and where are they? Staring at Obi Toppin as a replacement for John Collins, who they're going to wind up trading away for $0.65 on the dollar because he wants the max. Screw them.
Wait, we can't even get the next pick, right? Time for a refill.
And the 5th pick goes to…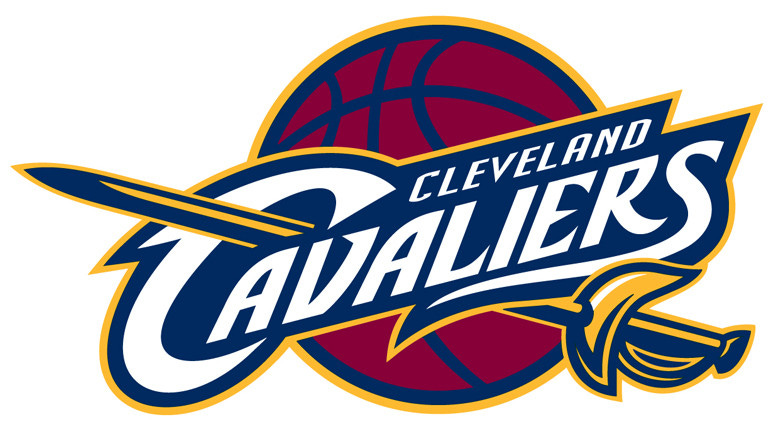 JC: First we took your capologist, now we overtook your pick. Suck my Brock, Cleveland.
JM: I need an oral history of the moment you thought up "Suck my Brock, Cleveland" until the moment you decided to type it on this Google Doc. At least they get Toppin. Unless, you know....we get the fourth pick, Edwards, Ball and Hayes are gone, and we choose the 22-year-old who makes Bobby Portis look like Bill Russell on defense over Onyeka Okongwu, who is a surer bet than anyone in the draft to have a productive 15-year career helping teams actually win games. 
Wait, we moved up to the top four...how am I depressed already?
And the 4th pick goes to…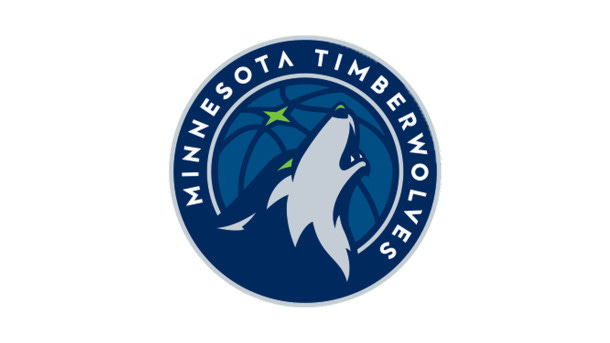 JC: Revenge. Revenge for 2015. Have fun sinking your future into KAT and DLo while not having a first round pick next year, Minnesota.
JM: Pheeeeeeeewwwwwww. Oh that's awesome. And they'll probably pass on Okongwu for Toppin because they're already resigned to giving up 130 points a game. Not that we should care. Ok...I really don't care what happens now. As much as Edwards scares the crap out of me, if we get three, and he's there at three, it's meant to be.
I'm a poet and I didn't even know it. How bout them apples?
And the 3rd pick goes to…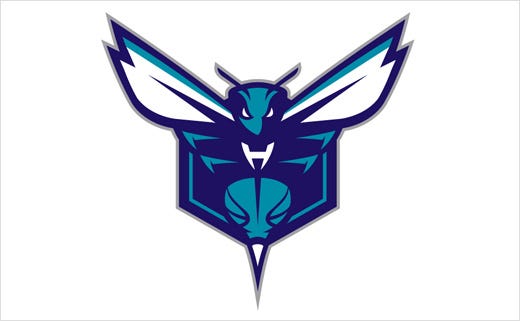 JC: We finally beat your ass, Jordan. It took over 25 years but New York got you when it truly mattered. Never mind that the Knicks also have your second round pick this year and next year, so please pick a project and be worse next season.
We might never lose, Jon!
JM: I need to take a break to go watch Succession with my wife. All the while, I'll be thinking about how f------ cool it would be to land one of the top two picks, even in maybe the worst draft this decade. This is awesome.
And the 2nd pick goes to…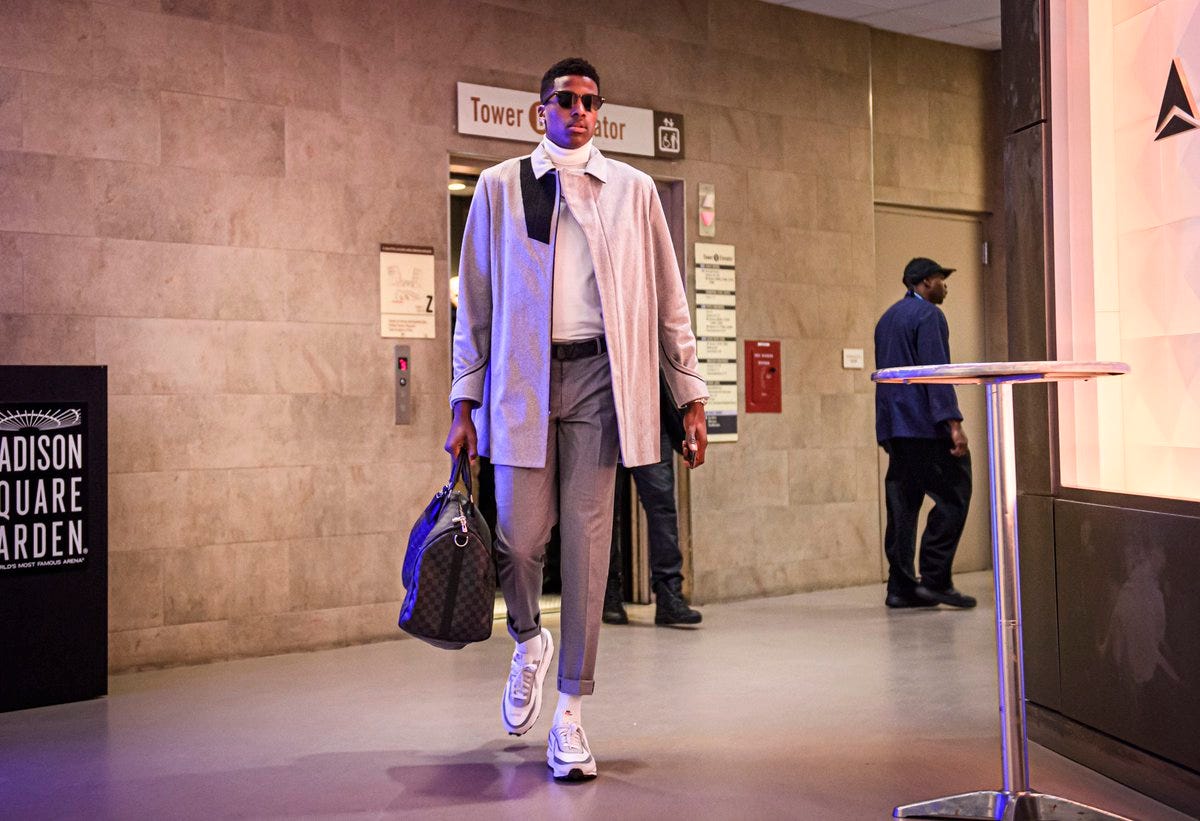 Wait, that's not our logo? Hold on…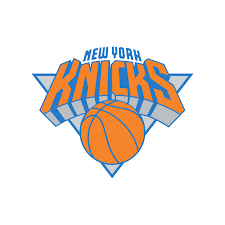 JC: Ughhhhhhhhh.
Ok, we're picking second. I can't complain! The Knicks are guaranteed at least one of Edwards and Ball if that's what the FO wants. Or could trade down. Or could trade up? 
All I know is that I'm going to go celebrate this achievement with my supermodel girlfriends (yes, plural) on my multi-million dollar yacht because, again, this is real life. Coronavirus is just the name of drinking a six-pack of Coronas that got skunked by the sun and sharting yourself a few hours later.
JM: Complain? How could we complain? Although if we're in agreement on Ball as the guy the Knicks want (as they should, my crazy Anthony Edwards / Chris Paul idea from a few weeks back aside), you just know whoever picks ahead of them is going to bluff taking Ball and pull a Niners/Bears move from a few years back. Except we have to hope that Ball is better than Mitch Trubisky.
By the way, who ended up with the first pick anyway...I've lost track...
And the 1st pick goes to…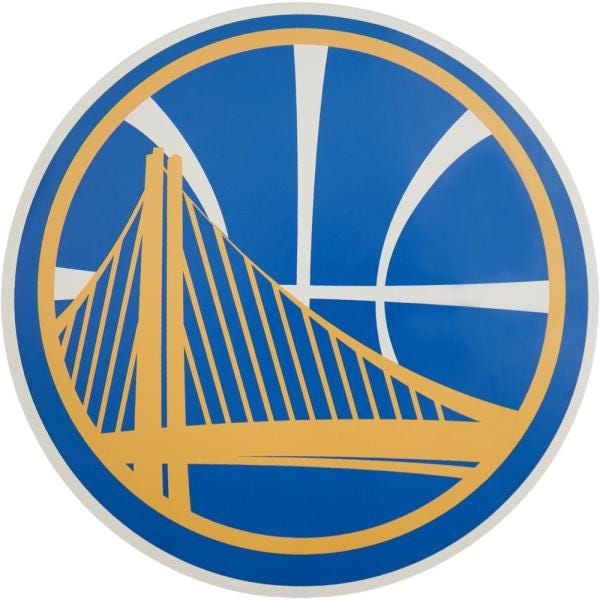 JC: Of fucking course
JM: Honest truth? For as much as I think the Warriors would be the perfect team for Ball to go to (I mean, that's probably true of most prospects), the Knicks should call the Warriors' bluff here if they try to posture New York into a trade. Okongwu is exactly what they need, and like I've said, I think he's the safest all around prospect in the draft in terms of floor/ceiling combo. Plus, the Warriors need exactly that player type.
Well this all worked out pretty swimmingly Jeremy. I'm happy. You happy? 
JC: You know what, I can spin this. The Warriors are now going to get even more crippled by their own payroll and the taxes that come from it. This is a weak draft and the Warriors aren't going to do anything substantial.
Oh, you meant about the Knicks? Yes, quite happy. Quite happy indeed.