NBA Draft Knicks Big Board 2.0
Because now I know more stuff.
News & Notes
Last night's Game 7 between the Nuggets and Jazz wasn't exactly a classic, but it was fun and exciting. Denver won on a wild sequence late.

The outcome sent Donovan Mitchell home and Johnnie Bryant (after what I'm sure will be a well-deserved short vacation) to New York to begin his associate head coaching duties under Thibs.

Charles Oakley is going to be on Dancing with the Stars. Maybe during one of his routines, he can pick up his dancing partner and hurl himself into the judge's table.

Game 7 of Houston/OKC is tonight. Something tells me the final score will be higher than 80-78.
Tweet of the Night
Ask Macri
We're all friends here right? Ok, good. Couple things…
This season, the Mavs had the 6th best net rating in the league. Net rating is a better predictor of how good a team is than record, so by this metric, Dallas was closer to the 6th best team than the 12th, which is what their record says.

By the same token, according to Cleaning the Glass, Dallas was tied with Detroit as the unluckiest team in the NBA this season, meaning they had 5.2 fewer wins than their point differential suggested they should. As they were integrating several new pieces and their crunch time go-to guy wasn't yet old enough to drink until February, this isn't altogether surprising.

Speaking of new pieces, KP had a tough time figuring out how to play with Doncic at first. Over their first 17 games together, they had just a plus 3.9 net rating. Over the last 30, it was a plus 5.6.

Dallas is going to have their full midlevel exception to use in free agency this offseason. They also have Tim Hardaway Jr's expiring contract and will be able to trade their first round pick - the 18th - on or after draft night. They also own the 31st pick this year. They have a move in them.

Dallas finished 7.5 games ahead of the 8th place Blazers, but only 2.5 games back of OKC, Houston and Utah. Even assuming Golden State is back up top and Dallas remains behind all the teams they finished slightly behind this season, saying any team below them is going to close that gap assumes a) a lot of missed games from Doncic and/or b) his improvement stagnating.

Doncic missed 14 games, and the Mavs went 7-7 in his absence. Anything is possible and maybe he'll always be an injury plagued player, but I don't see it.

If you think Doncic is a perennial MVP candidate - I happen to, you should too - then looking at the early progression of similar players may be instructive. LeBron went from 35 to 42 to 50 wins in his first three seasons. Durant went from 20 to 23 to 50. Shaq was 41 to 50 to 57. Doncic won 33 games as a rookie and their win percentage equated to 47 over a full season. We can guess what's coming.
Folks, like I wrote yesterday, I'm openly rooting for bad juju to hit the Mavs for the entire 2020-21 season, but we need to stop acting like next year's pick is some sort of golden ticket. Might it be good? Yes. Should we be counting on it? No. Should we cavalierly toss it into any trade? Of course not. It's a thing that may or may not be helpful. Let's leave it at that and move on.
---
NBA Draft Knicks Big Board 2.0
Well it's September.
That means for the moment at least, we can say the NBA Draft is next month.
Will is stay that way? Probably not. But if the beginning of next season is pushed back from the original December 1 start date to Christmas like many people expect, it would make sense for the draft to get pushed back roughly the same amount, maybe a little less. I'd guess November 5 if I had to.
So yes, we still have some time. But it's been nearly two months since I did my initial KFS Knicks Draft Big Board, and it feels like as good a time as any for Version 2.0. Why now? A few reasons:
We not only know where the Knicks are picking, but where everyone else is selecting as well.

I just did a whole week on trade-downs, so updating my board to expand to a top 15 (the lowest I could see them trading down to) seems appropriate.

I've consumed more tape and info in the eight weeks since I did my last board.
With that as the backdrop, I'm switching it up this time and going from the top down, breaking the draft into tiers. As always, feel free to yell profanities and throw things at your screen if you disagree.
Tier 1: I might consider trading way up to get him
LaMelo Ball
He was number one when I wrote a whole piece on him in early June, he was number one on my board in early July, and he's number one by a healthy margin now.
In short, he's got great size for a ball handler, will be a Day One top-10-passer in the NBA, has a plus handle, and his touch gives me hope that both his finishing and shooting will progress nicely. He's so smart and sees the game so well on offense that at his size, the defense will come. Pairing him with RJ, another defender who will benefit from a switch-heavy scheme, makes a ton of sense.
"If his shooting comes around, he's a multi-time All-Star and a top-ten NBA point guard" may seem like too big of a stretch for some, but in a draft where almost everyone else should be prefaced with "If [skill X] comes around, he might be a starter on a decent team," I'll take my chances, and if the price is right, I'm absolutely moving up.
Tier 2: Praying he falls
Killian Hayes
Other than Anthony Edwards and someone I'll get to a few tiers down, he's the only player in the draft I think has a prayer of being the engine on a really good team.
Except unlike the guy we'll get to later, with Hayes we're talking about a few Hail Mary's as opposed to the whole rosary. He shot 42 percent on off-the-dribble threes last season, which is nuts. Along with the other components of his game, size, and age, it's enough to make me buy the package in a weak class. I'm betting the 18 percent he hit on catch-and-shoot threes is an anomaly given his stellar conversion rate (87 percent) from the line.
If he falls to a spot where I can trade up to get him by using only one of a) either Dallas pick, b) either the 27th or 38th selection, or c) either of next year's Detroit or Charlotte second rounders, I'm thinking really hard about doing it.
Tier 3: Assuming they go before us
Anthony Edwards
Deni Avdija
I'm really happy I'm not the GM who has to make a decision between these two.
Tier 4: You have to give me real stuff to move down
Isaac Okoro
Kira Lewis
Devin Vassell
Let's stick with the wings for a second before we get to Lewis. What do you want to bet on, Okoro learning to shoot or Vassell becoming more than just a 3 & D guy?
If the Knicks end up with Vassell, I'll be thrilled, and if they end up with Okoro I'll be secretly petrified. Vassell is the intentional walk for a team being no-hit. Maybe you even steal a base. Either way, he's exactly what ails them.
Okoro, meanwhile, can't shoot right now and may never be able to shoot, and the Knicks are currently less equipped to integrate this type of player into their rotation than any team in the league.
So why do I still have Okoro higher? Three reasons:
For the last two weeks we've been been watching Luguentz Dort single handedly neutralize the single greatest offensive threat in the game today, and all I can see when I watch him is Okoro (Dort is 6'3", 220; Okoro is 6'6", 225). Meanwhile, in another first round series out West, Donovan Mitchell and Jamal Murray took turns passing the flamethrower back and forth. The value of a smart, burly, agile wing has perhaps never been higher.

While there is no guarantee he gets there, knowing that Okoro merely needs to get to around 35 percent from deep to become a borderline All-Star-level player given the rest of his profile (defensive versatility, legit playmaking, great athleticism, good decision-making, positional size, plus finishing, and constantly max effort) is enough for me to take the bait.

Finally, via Spencer "The Draft Godfather" Pearlman in a text to me yesterday:

The thing with Vassell is that his archetype as a volume 3 & D guy is hard to come by, but low volume 3 & D guys are not. So if you think his 3-point attempt rate will go up a good amount (it was 36.1 percent last year, as he took just 4.4 threes per 36 minutes; Aaron Nesmith's were 8.3/56.1 by comparison), his ceiling goes up. If they don't, it stays the same.
If you're going to make a ceiling play over a floor play, make it with the guy who seems to have an impeccable work ethic and also might have a chip on his shoulder from being under-recruited coming out of high school. Sound familiar?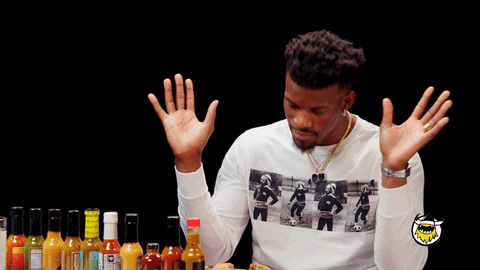 As for Lewis, I've been on the hype train for a while now, mostly because the thing everyone seems to be most concerned about - his ability to adequately defend at his size and with such a slight frame - doesn't worry me. Effort, plus knowing where you're supposed to be and actually being able to get there, goes a long way, and at 19 years old, it's not like Lewis can't put on weight.
But Kira screams secondary playmaker to me. He simply lacks the handle, vision, finishing and obviously shot creation to be anything but. Even if his speed and ability to make every pass in the book (h/t to Spencer again) makes up for the handle/vision, he's going to become so dependent on kicking out to corner-three shooters that I think defenses will just dare him to beat them.
Maybe as he bulks up, he improves his ability to finish through contact and get to the line, but for as much as I want to dream about a Donovan Mitchell-like conversion to the pros, Mitchell had 50 pounds on Lewis when he was drafted. With a free throw attempt rate under 30 percent, I just can't to where I think his blazing speed will translate into becoming an engine for a good offense, not with an AST/TO ratio under 1.5.
Tier 5: Poku
Aleksej Pokuševski
Go big or go home.
Tier 6: I would feel queasy taking him at 8
Cole Anthony
Oh, Cole…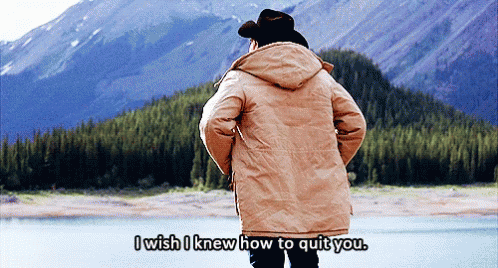 Again, I think Cole/Kira is an upside/floor play a'la Okoro/Vassell. Unlike Vassell/Okoro though, I think the ceiling on Cole is lower in comparison to Kira's floor, and I think there's less of a chance he gets there than Okoro.
But there's a part of me that looks at the disaster that was Anthony's lone season at UNC and wonders whether it's a plus or a minus.
On the day of the lottery, I went back and watched Anthony's final game at UNC: a 2-for-10 no show job against Syracuse. Maybe Cole wasn't already checked out, but you sure couldn't tell by watching him.
While I think it's possible to parse out the specific facets of Anthony's substandard play this year from the specific drawbacks of the situation he was in, I don't know that we can separate the totality of one from the totality of the other. There's also a chance he wasn't fully healthy after coming back following a midseason injury. The skills are undeniably there, and he's the one other guy in this draft besides Ball, Hayes and Edwards that I think has primary/engine upside.
I just don't know whether there's a 1, 5, 10 or 20 percent chance he gets there. There's only so much lipstick you can put on a 45.1 eFG% and a 1.14 AST/TO ratio, after all.
Given that the Knicks aren't an ideal environment to highlight his strengths and diminish his weaknesses, from a roster standpoint at least, I remain dubious.
Tier 7:
Please
make me an offer to move down
Tyrese Haliburton
Okyeka Okongwu
Obi Toppin
James Wiseman
In a vacuum, I think there's a good argument that any of these guys will turn out better than anyone in either of the two tiers above them. And yet, here they are.
For Okongwu, it's merely a positional thing. He's a center. As much as I detest the thought, if there's a draft night trade or trades that net OO and send out Mitch for above-market value, you gotta listen. If such a thing were to happen, Okongwu vaults up to Tier 3.
As for Wiseman, there are too many red flags for me, but you can only drop elite talent and skill so far.
Toppin…man, I still really don't want Toppin. Unless he's a small-ball five, who's he guarding when it's nut-crunching time at the end of the close playoff game? And for everyone who thinks he could be the best offensive player in this draft, look around at the teams still playing and find me one difference-maker who remotely fits Toppin's archetype as a player.
Which gets us to Hali. Hali is going to be a really good player for a really long time. He should probably be in the above tier, TBH. He can shoot. He's smart. He defends. He's a wonderful passer. He would also help New York immediately…
Actually, you know what?
Tier 6 Redux: I would feel queasy taking them at 8
Cole Anthony
Tyrese Haliburton
So what if he can't break down a defense and his shooting off the dribble is probably not a thing that will ever happen. We need good players.
Tier 8: I'm intrigued
Patrick Williams
They were only flashes, but those flashes at his size (6'8", 225) and age (barely 19) - decent catch and shoot ability from distance, a nice handle, a developing pull-up game, even a little pick and roll playmaking - are what I'd be willing to bet on in the late lottery given his potential defensive versatility and upside.
Tier 9: Something doesn't quite sit right
Tyrese Maxey
More on him tomorrow.
And that's it! I got to 15. Maybe by the actual draft I'll have the gumption to mock all the way down to 30. Baby steps though.
That's it for today! See everyone tomorrow and stay safe! #BlackLivesMatter